The Shikisai series are traditionally forged knives with Japanese beauty, which work well for first time users as well as more experienced chefs.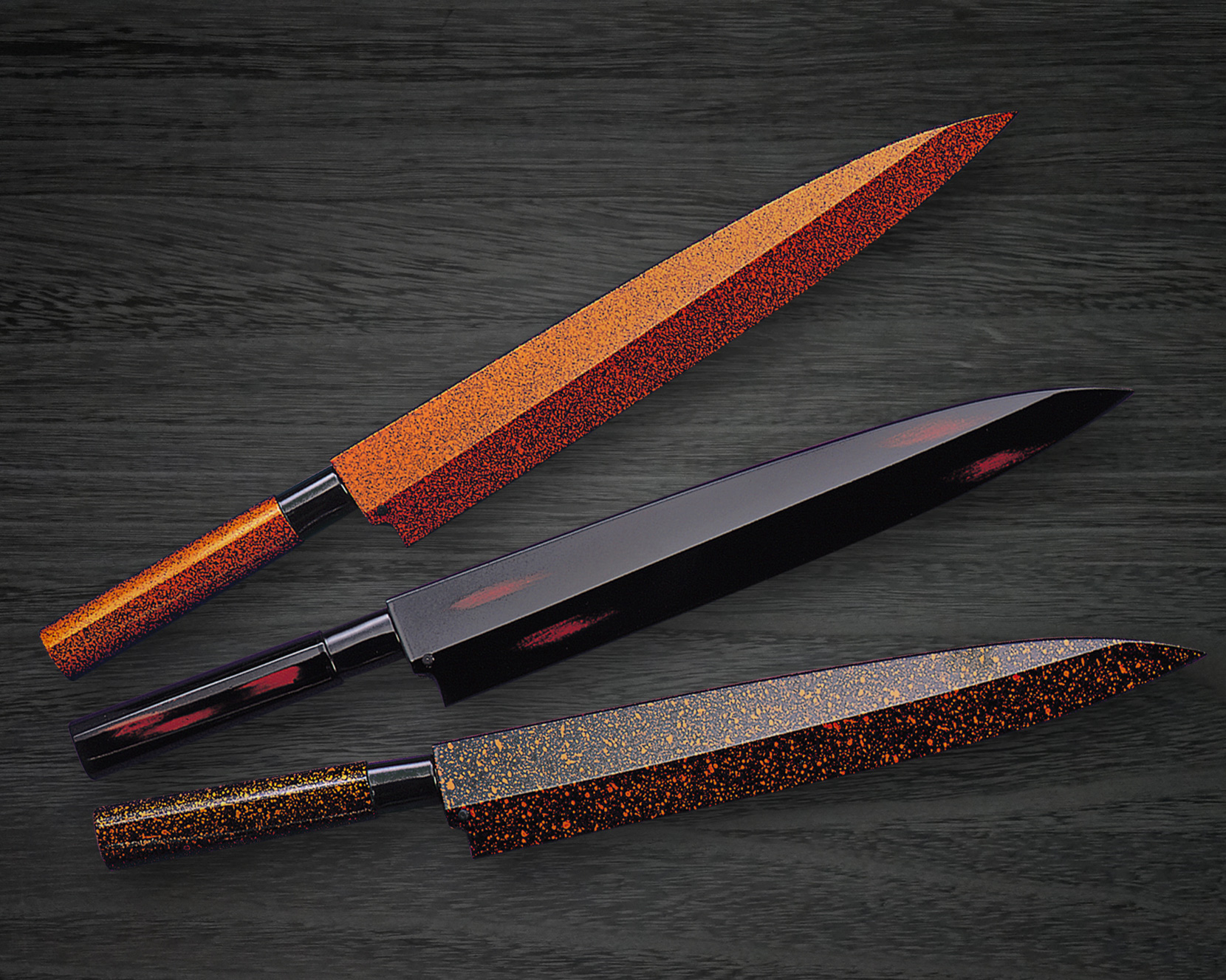 You can select the blade materials in "Kasumitogi (White Steel)" and "INOX(Stainless Steel)". These materials make extreme sharpness, very good edge holding and high working hardness.




The beautiful D-shaped handle is made of magnolia with hygienic urethane coating for food, easy to grip and are comfortable in the hand, even through long hours of use.

The stylish designed saya sheath is as well coated with hygienic urethane for food. It is highly recommended for Gift as well as for your better cooking experience.
If you have any question, please feel free to contact us anytime.
Thank you for reading and best regards!
All the Hocho-Knife staff
~~~~~~~~~~~~~~~~~~~~~~~~~~~~~~~~~~~~~~~~~~~~~~~~~~~~~~~~~~~~~~~~~~
"Hocho" represents Made-in-Japan (Sushi / Sashimi) Kitchen Knives,
that is the soul of the cook!
~~~~~~~~~~~~~~~~~~~~~~~~~~~~~~~~~~~~~~~~~~~~~~~~~~~~~~~~~~~~~~~~~~
mport Japan.com,Inc.
Florida, USA
Kyoto and Hyogo, JAPAN