The Wood Saya Sheath (or knife cover) is made of Ho-no-ki, or Japanese Magnolia wood, good to cover Japanese-traditional-style and Western-style knives. Ho wood is the perfect protection for knives — soft, moisture-resistant and contains no strong resins.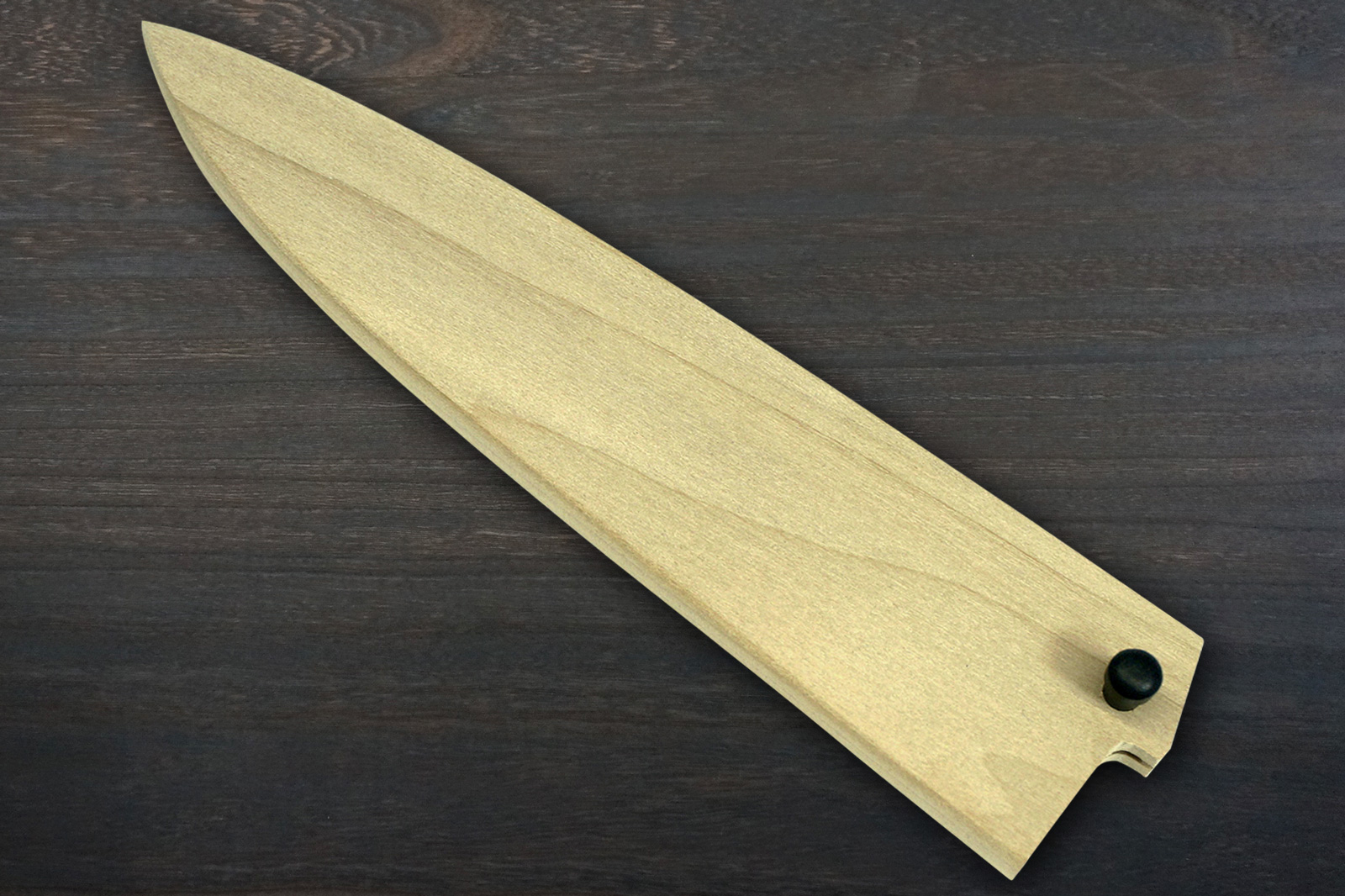 The saya cover helps you to prevent damages on knives during transport. And the saya comes with a high-grade Ebony pin which is very useful to keep the knife in the saya cover.


If you have any question, please feel free to contact us anytime.
Thank you for reading and best regards!
All the Hocho-Knife staff
~~~~~~~~~~~~~~~~~~~~~~~~~~~~~~~~~~~~~~~~~~~~~~~~~~~~~~~~~~~~~~~~~~
"Hocho" represents Made-in-Japan (Sushi / Sashimi) Kitchen Knives,
that is the soul of the cook!
~~~~~~~~~~~~~~~~~~~~~~~~~~~~~~~~~~~~~~~~~~~~~~~~~~~~~~~~~~~~~~~~~~
mport Japan.com,Inc.
Florida, USA
Kyoto and Hyogo, JAPAN