This HATTORI SAN series — to celebrate the 80-year-old anniversary of Ichiro Hattori, one of the famous master blacksmith in Japan — is made of whole VG-10 stainless steel for professional which provides excellent rust resistance and a long-lasting edge as well as its beautifulness.

* Please be noted that the stock is extremely limited. (only 20pcs in the world !)



The ergonomic designed stylish handle is hand crafted out of black canvas-micarta, an odorless, enormously durable material made of resin and linen that will last decades. It is so easy to grip and it's weight is very well balanced with stainless bolster.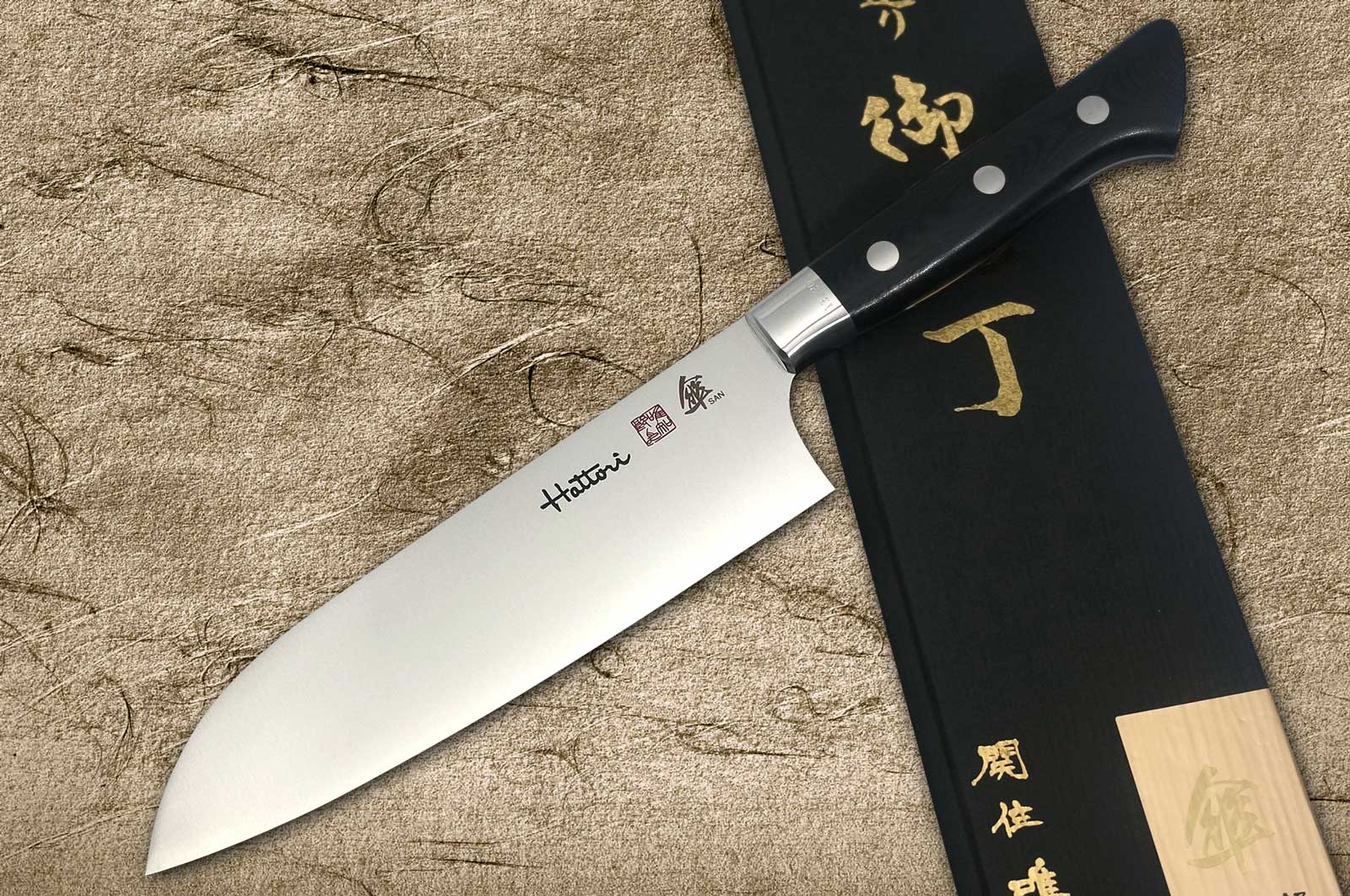 [about Ichiro Hattori]
Ichiro Hattori was involved with knife manufacturing at the age of 18 when he joined his father's knife company "Masahiro" in Seki, Japan. He has opened his own workshop in 1971 for producing high quality knives.
He has made knives using a wide variety of steels for more than 40 years, but in recent years his work has centered around laminates using VG10, Cowry-X and high performance powder steels.
Hattori's seasoned craftsmanship is respected by many knife makers around the world.


If you have any question, please feel free to contact us anytime.
Thank you for reading and best regards!
All the Hocho-Knife staff
~~~~~~~~~~~~~~~~~~~~~~~~~~~~~~~~~~~~~~~~~~~~~~~~~~~~~~~~~~~~~~~~~~
"Hocho" represents Made-in-Japan (Sushi / Sashimi) Kitchen Knives,
that is the soul of the cook!
~~~~~~~~~~~~~~~~~~~~~~~~~~~~~~~~~~~~~~~~~~~~~~~~~~~~~~~~~~~~~~~~~~
mport Japan.com,Inc.
Florida, USA
Kyoto and Hyogo, JAPAN