This Japanese knife roll is designed to hold several knives to be rolled so that you can carry the knives safely, and it is simple to use.




The roll case is made of Indigo Japan-Blue colored heavy canvas (thick cloth) so that it is much sturdy compared to the other similar products,
and it is not necessary to concern that something is needed to stop the knives from poking through the end of the pocket.




Maximum knife length for the roll is 390mm (blade length) / 600mm (total length with handle), that mean you can bring almost all the knives in this roll.
The knives will not penetrate the pocket unless a great force is applied.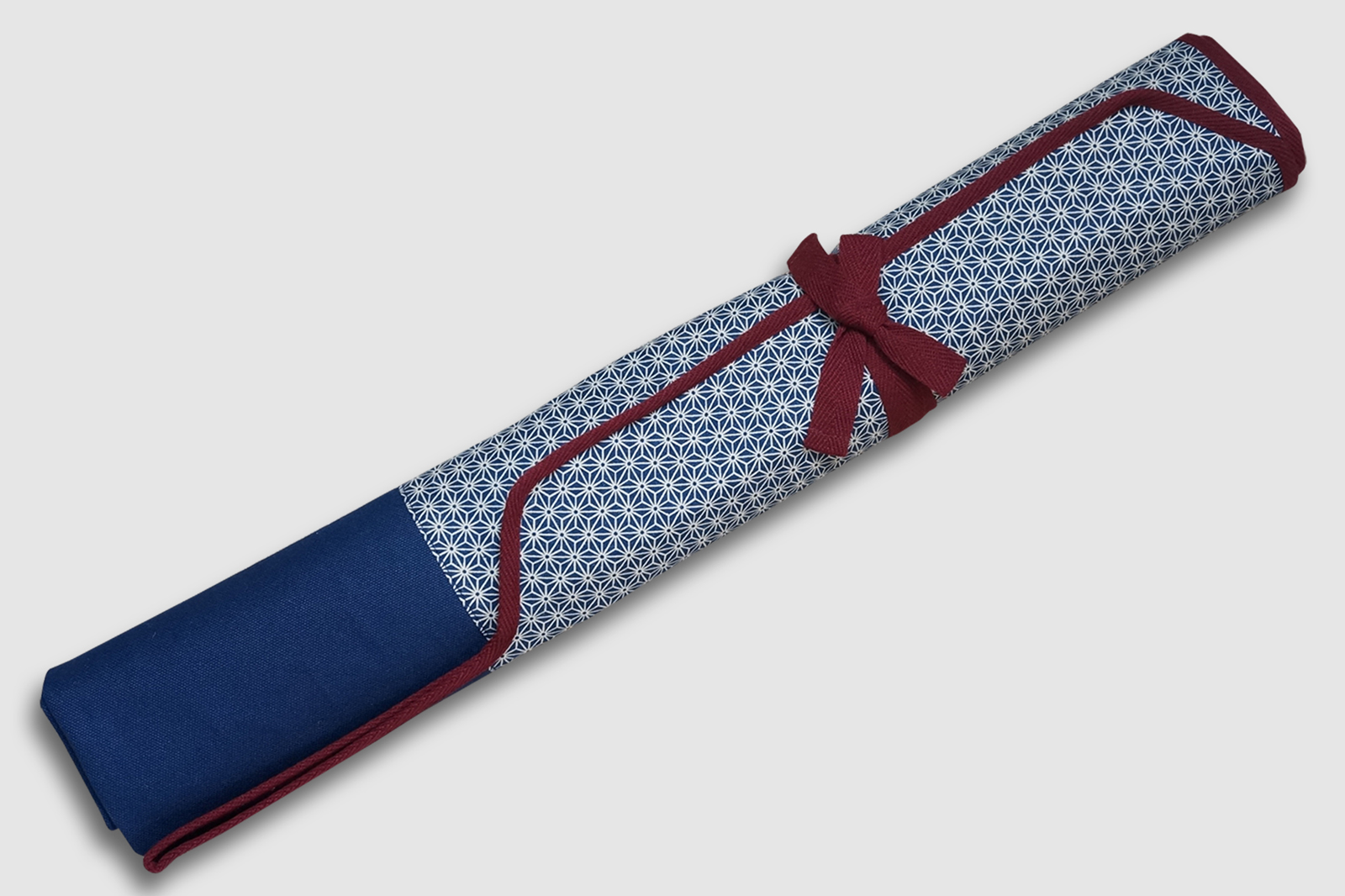 This bag is authentic made in JAPAN which quality is the best needless to say. It is highly recommended as a gift as well as to bring your knives easily and safely.

If you have any question, please feel free to contact us anytime.
Thank you for reading and best regards!
All the Hocho-Knife staff
~~~~~~~~~~~~~~~~~~~~~~~~~~~~~~~~~~~~~~~~~~~~~~~~~~~~~~~~~~~~~~~~~~
"Hocho" represents Made-in-Japan (Sushi / Sashimi) Kitchen Knives,
that is the soul of the cook!
~~~~~~~~~~~~~~~~~~~~~~~~~~~~~~~~~~~~~~~~~~~~~~~~~~~~~~~~~~~~~~~~~~
mport Japan.com,Inc.
Florida, USA
Kyoto and Hyogo, JAPAN