Yabusame Shinji was held as part of Aoi Matsuri, the flagship festival of Shimogamo Shrine on May 3rd.
Shimogamo Shrine is one of the World Cultural Heritage chosen by UNESCO.
The history of the Shimogamo Shrine extends at least two thousand years and it is one of the oldest in Japan.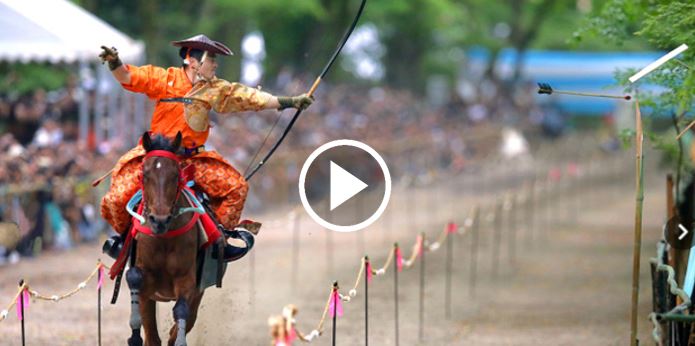 Yabusame is the traditional Japanese art of mounted archery.
An archer on a running horse shoots three special "turnip-headed"arrows successively at three wooden targets.
The Yabusame in Shimogamo Shrine is unique because it is held in court noble style official costume.
That means that the event is different from a usual Yabusame by a Samurai warrior.


Is the article interesting?
If you have any question, request and advice, please feel free to contact us.
Thank you and best regards !
All the Hocho-Knife staff
~~~~~~~~~~~~~~~~~~~~~~~~~~~~~~~~~~~~~~~~~~~~~~~~~~~~~~~~~~~~~~~~~~
"Hocho" represents Made-in-Japan (Sushi / Sashimi) Kitchen Knives,
that is the soul of the cook!
~~~~~~~~~~~~~~~~~~~~~~~~~~~~~~~~~~~~~~~~~~~~~~~~~~~~~~~~~~~~~~~~~~
mport Japan.com,Inc.
Florida, USA
Kyoto and Hyogo, JAPAN