New handle version of Sakai Takayuki 45-Layer Damascus series is now available, and we highly recommend it for your Best Gift in this holiday season !


The 45-layer Damascus Knives are crafted out of a 45-layer Damascus Swedish Stainless steel, having a seriously sharp edge, excellent edge retention and a light center balanced feel.

The handles on these knives are Half Rounded Octagonal Walnut Wood with Buffalo Horn Collar for Top Professional Use. The Walnut color creates a more Japanese traditional impression than the earlier version with Ho-wood handle, and is actually sturdier for your long use.

Each knife is hand sharpened to ensure maximum sharpness out of the box.



Gyuto (Chef Knife) 240mm, 210mm, 180mm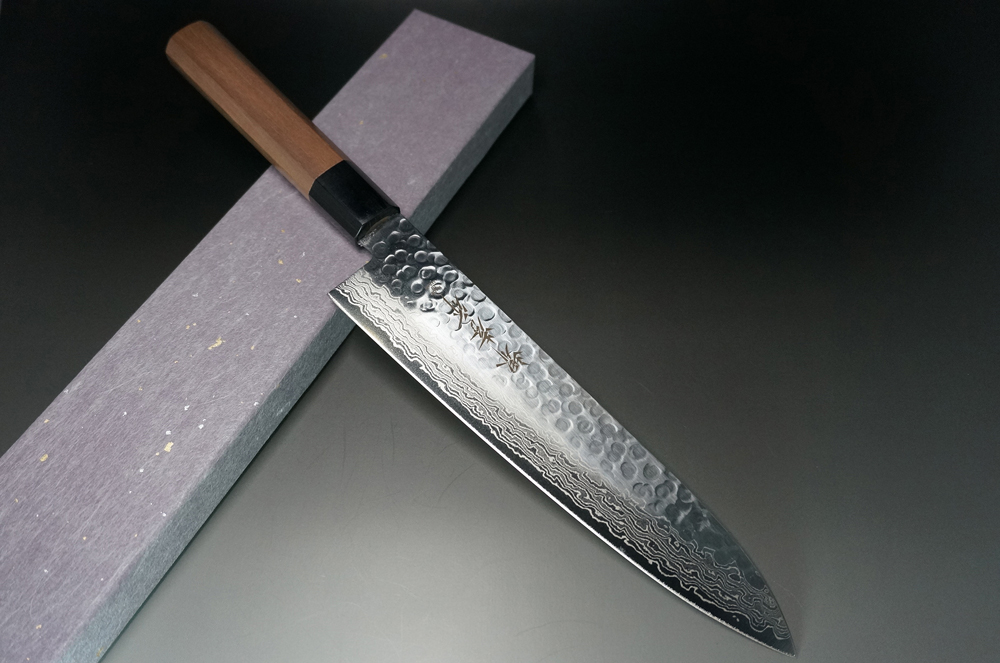 Petty Knife 150mm


Slicer (Sujihiki) 240mm




Nakiri (Vegetable knife) 160mm


The stock is very limited, and we hope that you don't miss this rare opportunity.

>> Go to check the Sakai Takayuki 45-Layer Damascus Hammered WA Series.
If you have any question, please feel free to contact us anytime.
Thank you for reading and best regards!
All the Hocho-Knife staff
~~~~~~~~~~~~~~~~~~~~~~~~~~~~~~~~~~~~~~~~~~~~~~~~~~~~~~~~~~~~~~~~~~
"Hocho" represents Made-in-Japan (Sushi / Sashimi) Kitchen Knives,
that is the soul of the cook!
~~~~~~~~~~~~~~~~~~~~~~~~~~~~~~~~~~~~~~~~~~~~~~~~~~~~~~~~~~~~~~~~~~
mport Japan.com,Inc.
Florida, USA
Kyoto and Hyogo, JAPAN