We're pleased to introduce Yoshimi Kato SG2/R2 Damascus Knives with classic urushi lacquered oak handle.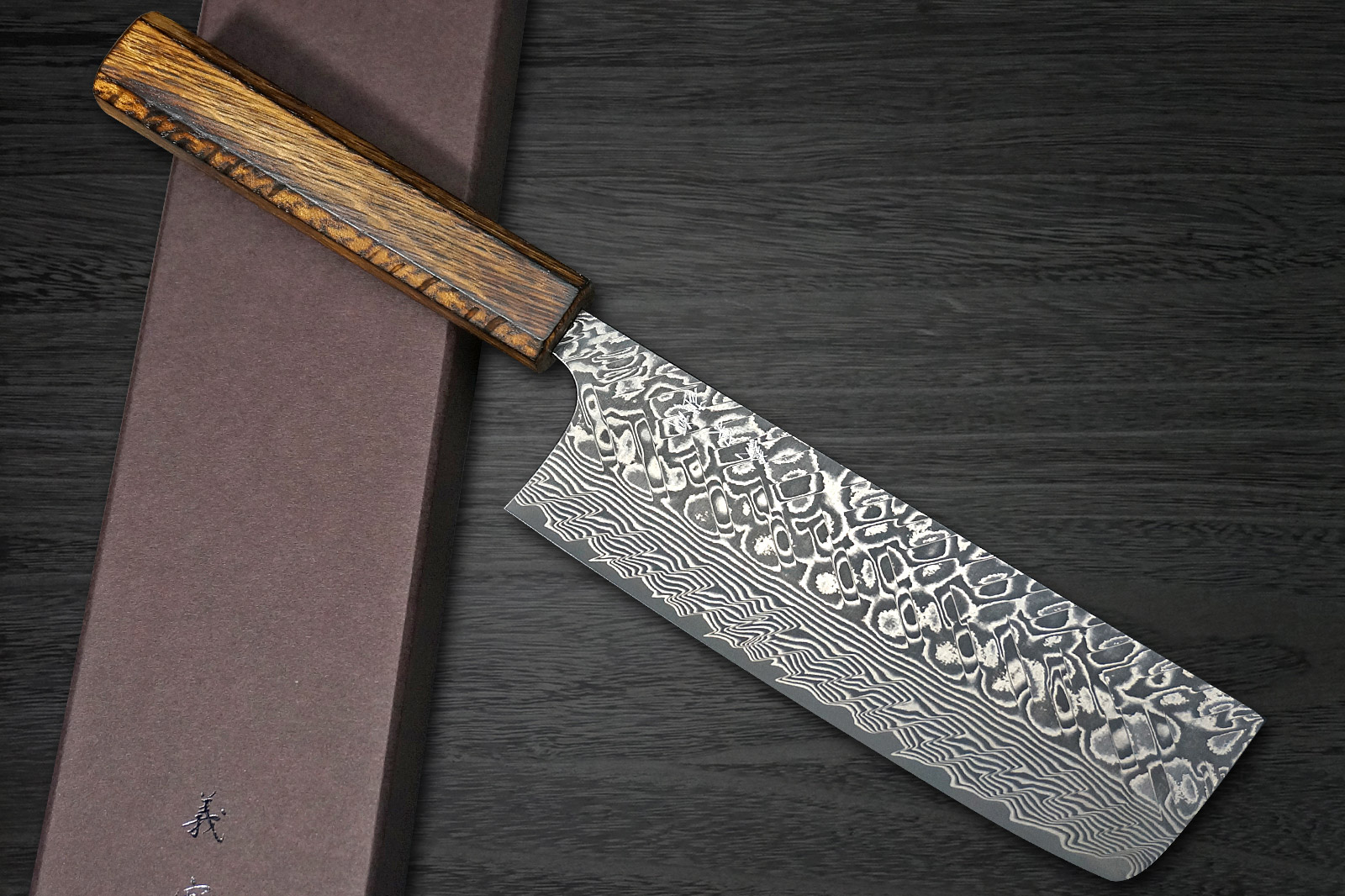 This series features beautiful Damascus-patterned blades with very hard R2 core, which provides excellent rust resistance and a long-lasting edge.

The handle is made of Half Rounded Octagonal Oak Wood dyed Japanese Lacquered (Urushi) for beauty and durability.

Mr. Yoshimi Kato, one of the most promising blacksmiths, received the certification of the traditional craftsmen on February 2008 and took over his father's company as KATO UCHI HAMONO (KATO Knife Manufacturing Inc.) at Takefu city, Fukui.


If you have any question, please feel free to contact us anytime.
Thank you for reading and best regards!
All the Hocho-Knife staff
~~~~~~~~~~~~~~~~~~~~~~~~~~~~~~~~~~~~~~~~~~~~~~~~~~~~~~~~~~~~~~~~~~
"Hocho" represents Made-in-Japan (Sushi / Sashimi) Kitchen Knives,
that is the soul of the cook!
~~~~~~~~~~~~~~~~~~~~~~~~~~~~~~~~~~~~~~~~~~~~~~~~~~~~~~~~~~~~~~~~~~

mport Japan.com,Inc.
Florida, USA
Kyoto and Hyogo, JAPAN