The Japanese traditional handle versions of GINGA ZA-18 Damascus knives has successfully been launched, good combination of blade color and traditional urushi handle.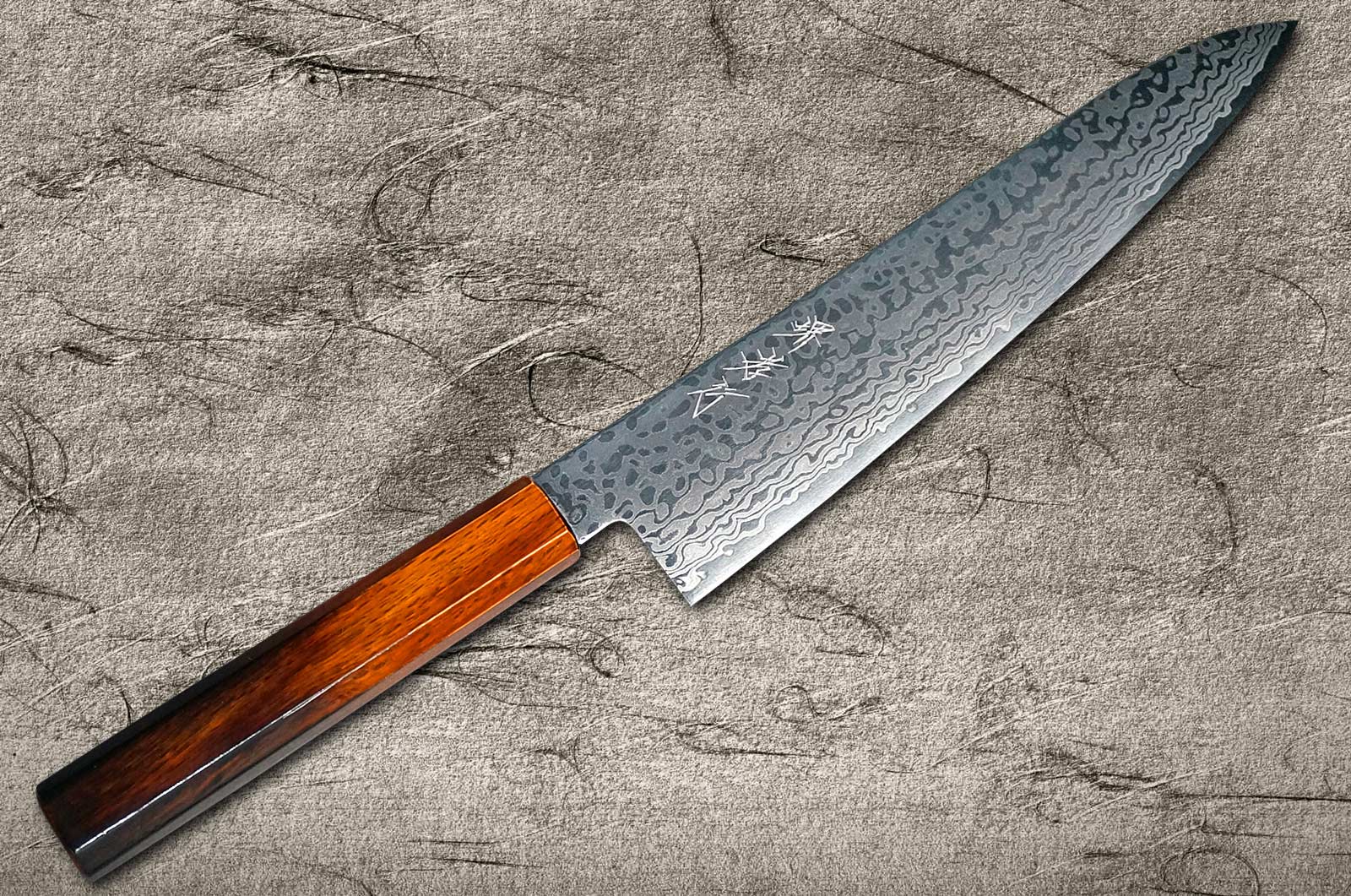 These knives have a seriously sharp edge, extremely hard (hardness : 61-63 HRC), excellent edge retention and a light center balanced feel. The blades are crafted out of a 69-layer Damascus Stainless steel with ZA-18 Alloy Core developed by Aichi Steel Co.

The handles on these knives are Half Rounded Octagonal Oak wood dyed Japanese Lacquered (Urushi) that recalls the images of Japanese tradition. Each knife is hand sharpened to ensure maximum sharpness out of the box.

If you have any question, please feel free to contact us anytime.
Thank you for reading and best regards!
All the Hocho-Knife staff
~~~~~~~~~~~~~~~~~~~~~~~~~~~~~~~~~~~~~~~~~~~~~~~~~~~~~~~~~~~~~~~~~~
"Hocho" represents Made-in-Japan (Sushi / Sashimi) Kitchen Knives,
that is the soul of the cook!
~~~~~~~~~~~~~~~~~~~~~~~~~~~~~~~~~~~~~~~~~~~~~~~~~~~~~~~~~~~~~~~~~~
mport Japan.com,Inc.
Florida, USA
Kyoto and Hyogo, JAPAN