Yoshimi Kato VG10 Damascus series feature 63 layers of Nickel Damascus-patterned blades with a core of VG-10 stainless steel for professional, which provides excellent rust resistance and a long-lasting edge as well as its beautifulness.




The surface of the blade is black-finished to highlight the Damascus texture for more elegance.
The edge is specially formed like a clam (or HAMAGURI in Japanese), which shape helps release foods and cut smoothly.
The handle is made of Round-shaped Red Sandalwood with Plywood Bolster for beauty and durability.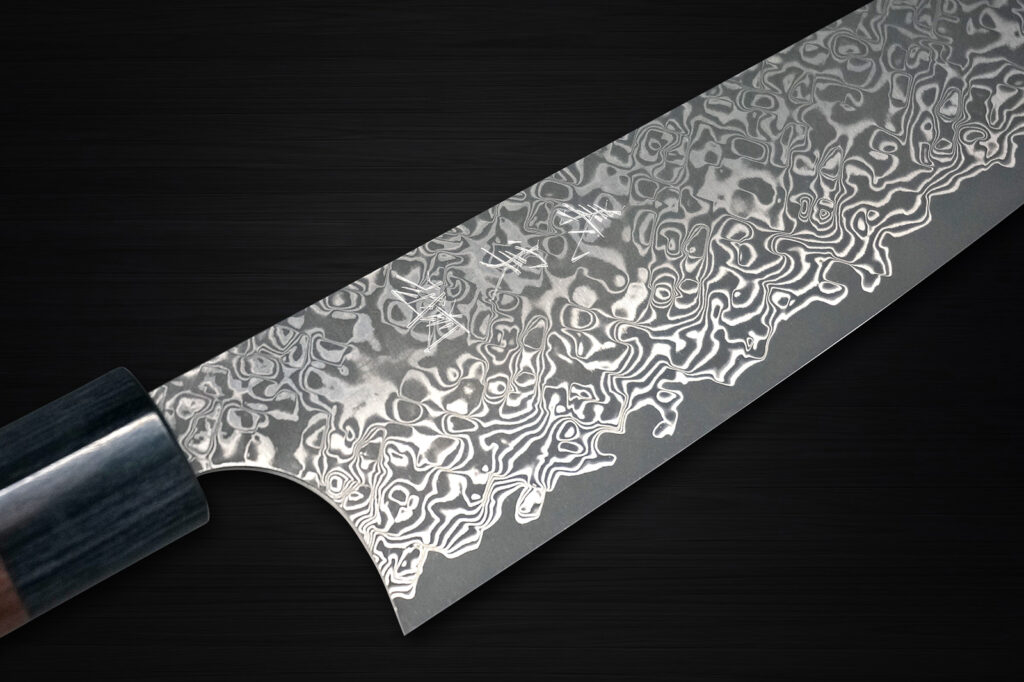 Mr. Yoshimi Kato, one of the most promising blacksmiths, received the certification of the traditional craftsmen on February 2008 and took over his father's company as KATO UCHI HAMONO (KATO Knife Manufacturing Inc.) at Takefu city, Fukui.


If you have any question, please feel free to contact us anytime.
Thank you for reading and best regards!
All the Hocho-Knife staff
~~~~~~~~~~~~~~~~~~~~~~~~~~~~~~~~~~~~~~~~~~~~~~~~~~~~~~~~~~~~~~~~~~
"Hocho" represents Made-in-Japan (Sushi / Sashimi) Kitchen Knives,
that is the soul of the cook!
~~~~~~~~~~~~~~~~~~~~~~~~~~~~~~~~~~~~~~~~~~~~~~~~~~~~~~~~~~~~~~~~~~

mport Japan.com,Inc.
Florida, USA
Kyoto and Hyogo, JAPAN