One of the hard-to-get rare items is this Honyaki knife with "Chi-nagashi" Blood-dripping & Wave texture & Kurogaki wood. The precious handle and saya made of "Senbon Kurogaki" are rare, awe-Inspiring and valuable for high-end customers as well as its Chi-nagashi honyaki blade.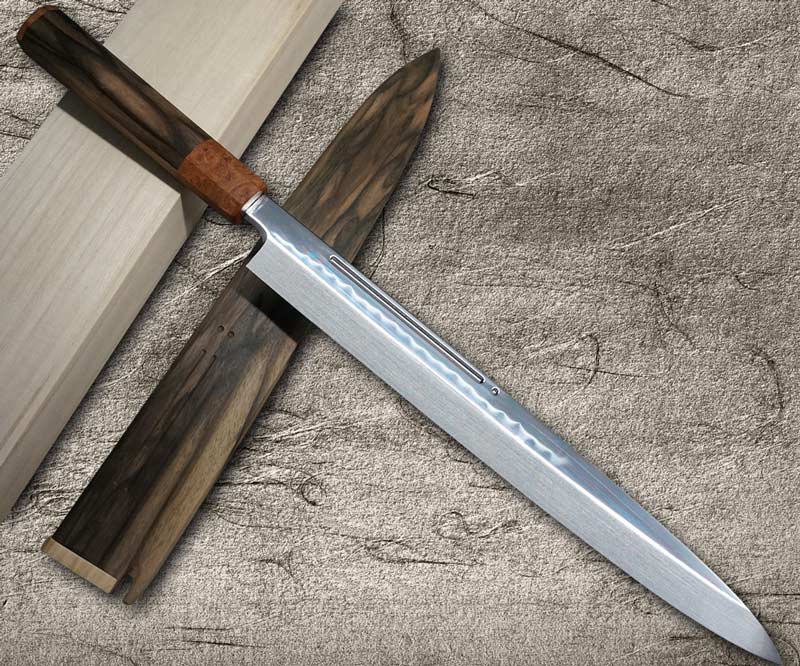 Speaking to the precious handle made of "Kurogaki wood" or "Japanese black persimmon", the Octagonal figure fits better comfortably to your hand. In addition, the wood saya sheath (knife cover) is also made of Kurogaki as well. The Kurogaki is rare, awe-Inspiring and valuable, so the knife series is made for you, high-end customers.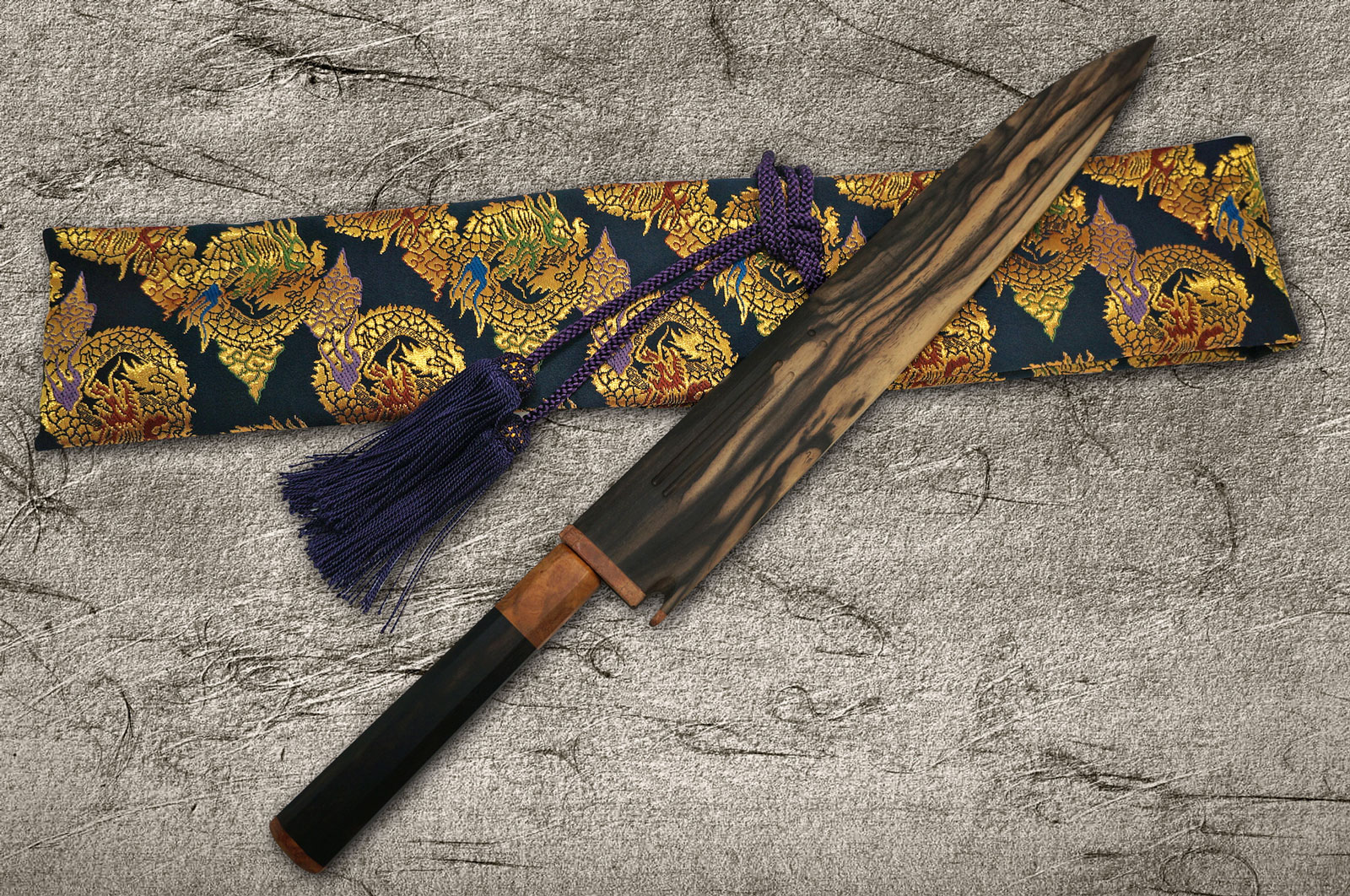 In addition, the premium Paulownia (Kiri) Wood Box and high-end Brocade (Nishiki) Cloth Bag are included.
That is sure to be the greatest gift that you have likely never seen. It is highly recommended for Gift as well as for your supreme cooking experience.


If you have any question, please feel free to contact us anytime.
Thank you for reading and best regards!
All the Hocho-Knife staff
~~~~~~~~~~~~~~~~~~~~~~~~~~~~~~~~~~~~~~~~~~~~~~~~~~~~~~~~~~~~~~~~~~
"Hocho" represents Made-in-Japan (Sushi / Sashimi) Kitchen Knives,
that is the soul of the cook!
~~~~~~~~~~~~~~~~~~~~~~~~~~~~~~~~~~~~~~~~~~~~~~~~~~~~~~~~~~~~~~~~~~
mport Japan.com,Inc.
Florida, USA
Kyoto and Hyogo, JAPAN