The Tokujyo Supreme Kurouchi Bunka Knife by Sakai Takayuki is made to put soft kitchen knife iron on Yasuki's traditional Nihonko or Hagane, widely used for a very long time in Japan. The material makes extreme sharpness, very good edge holding and high working hardness.




The octagonal shaped handle is made of Japanese yew (Taxus cuspidata) wood with water buffalo bolsters, easy to grip and are comfortable in the hand, even through long hours of use.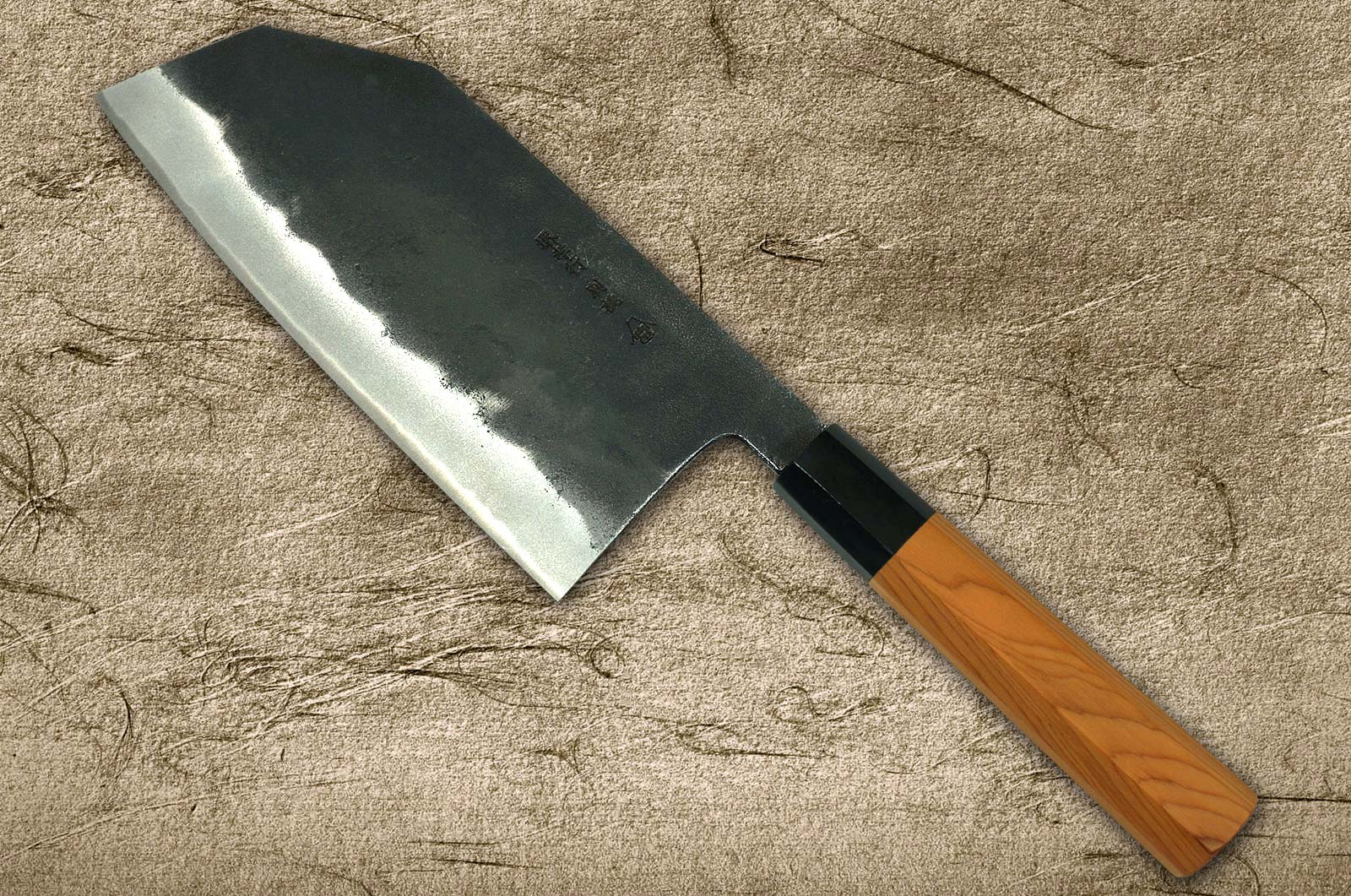 Each knife is hand sharpened to ensure maximum sharpness out of the box. It is highly recommended for Perfect Gift as well as for your better cooking experience.
If you have any question, please feel free to contact us anytime.
Thank you for reading and best regards!
All the Hocho-Knife staff
~~~~~~~~~~~~~~~~~~~~~~~~~~~~~~~~~~~~~~~~~~~~~~~~~~~~~~~~~~~~~~~~~~
"Hocho" represents Made-in-Japan (Sushi / Sashimi) Kitchen Knives,
that is the soul of the cook!
~~~~~~~~~~~~~~~~~~~~~~~~~~~~~~~~~~~~~~~~~~~~~~~~~~~~~~~~~~~~~~~~~~
mport Japan.com,Inc.
Florida, USA
Kyoto and Hyogo, JAPAN