We're pleased to introduce to you that the FUMON Full-Hand-Forged Damascus Yanagiba Knives made by Takeshi and Takayuki Iwai have successfully debuted !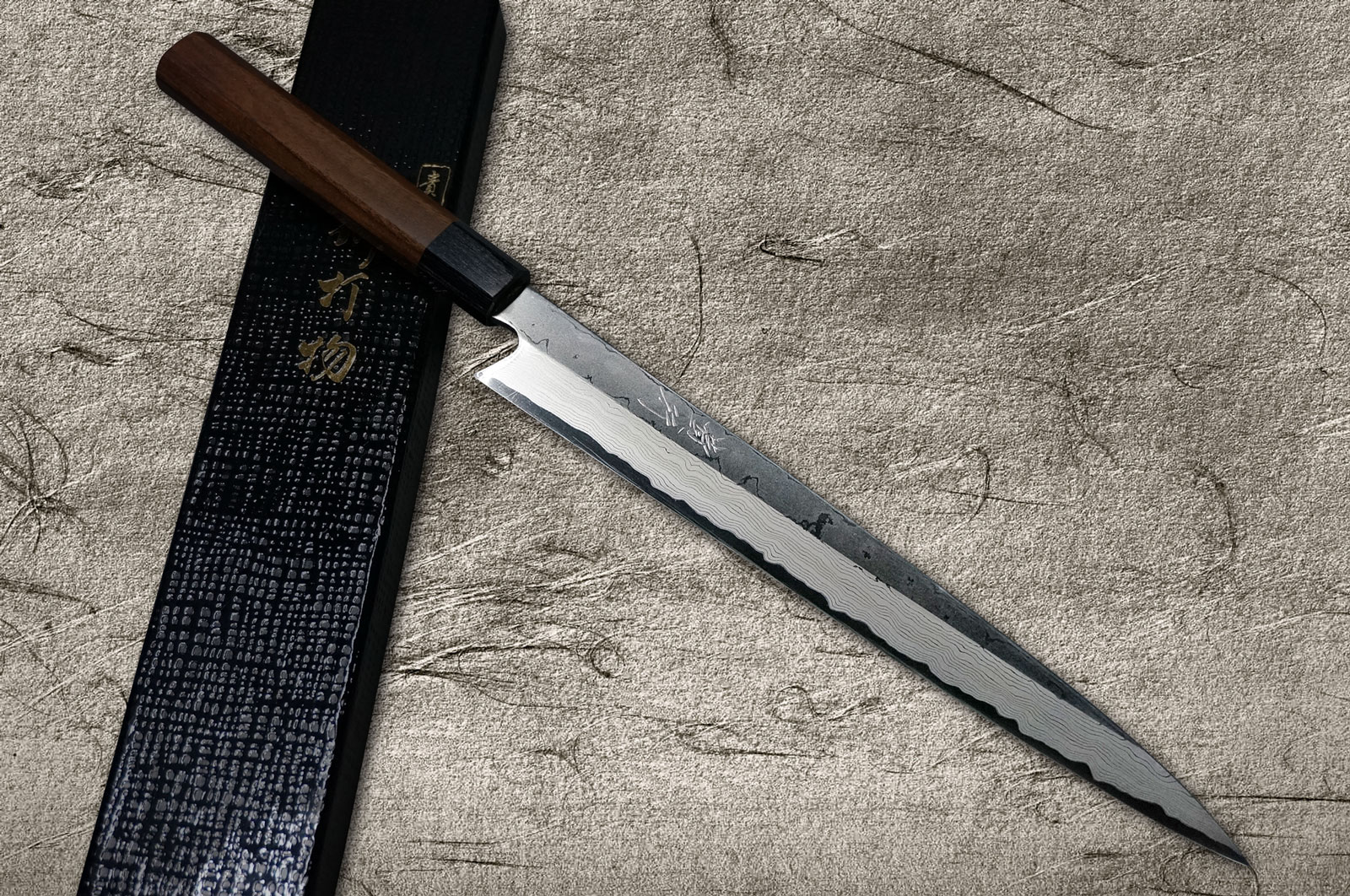 Iwai FUMON Yanagiba 210, 240, 270, 300mm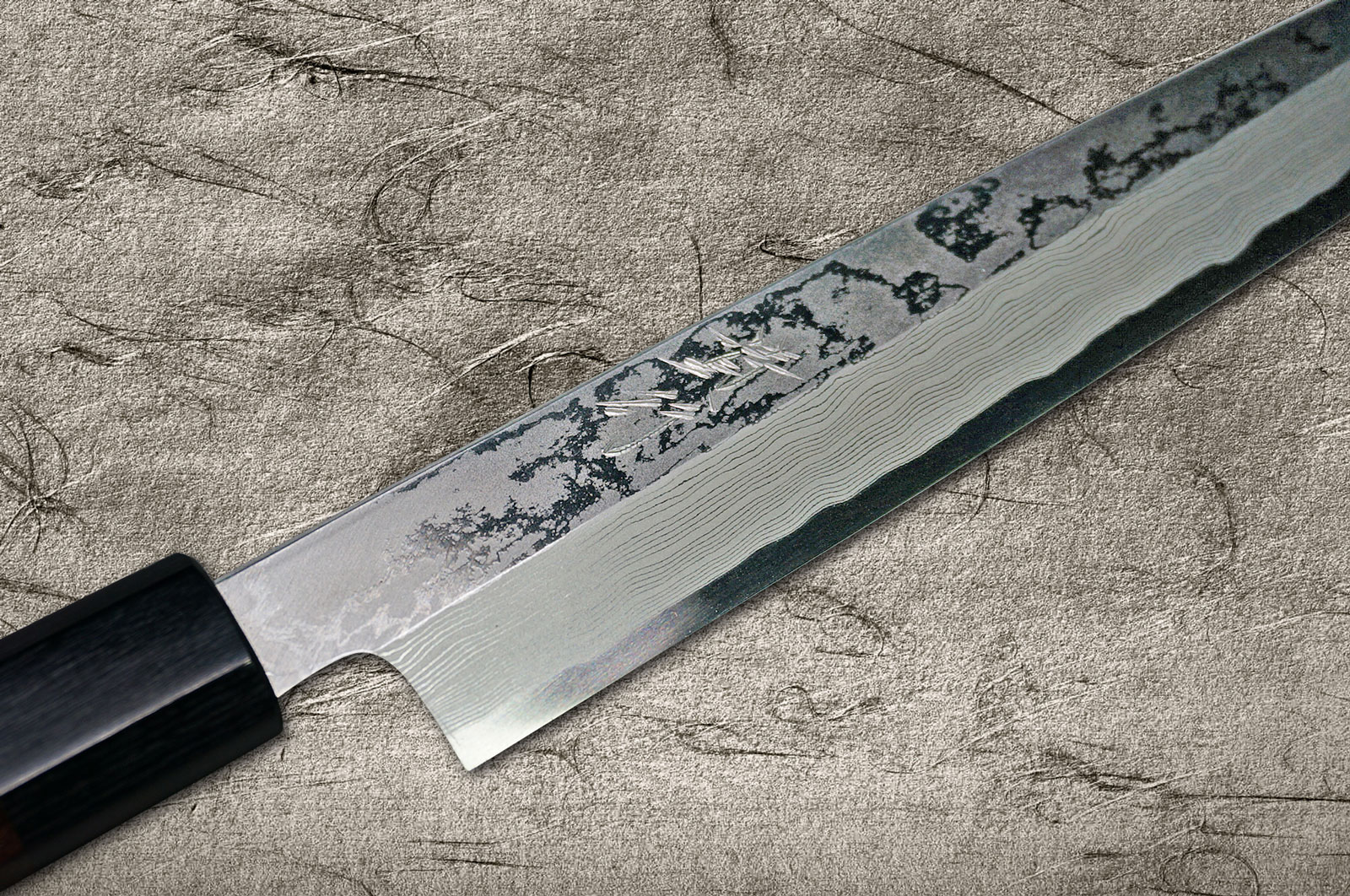 On the surface of a blade are the beautiful "Fumon" or "Wind Ripples" Damascus patterns which come from forged many layers of iron and steel.
The material is known as prime high carbon Aogami No.2 steel, which has highest wear resistance and toughness.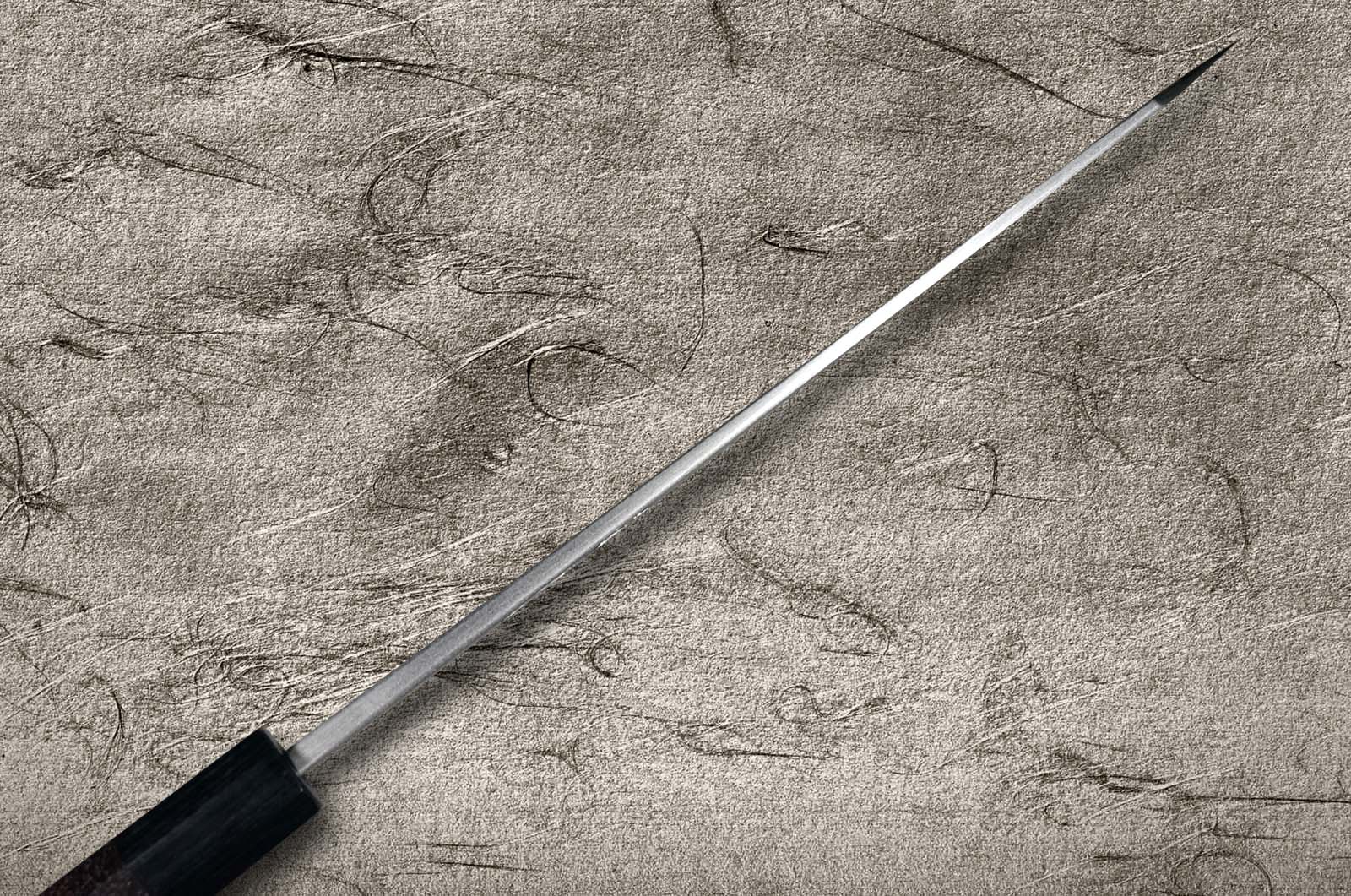 In addition, their knives are made to be light and well balanced, so that the center of gravity of the knife is in the hand and you can have them easily.
The handle is made of Red Sandalwood for beauty and durability, which gives us feelings of luxury.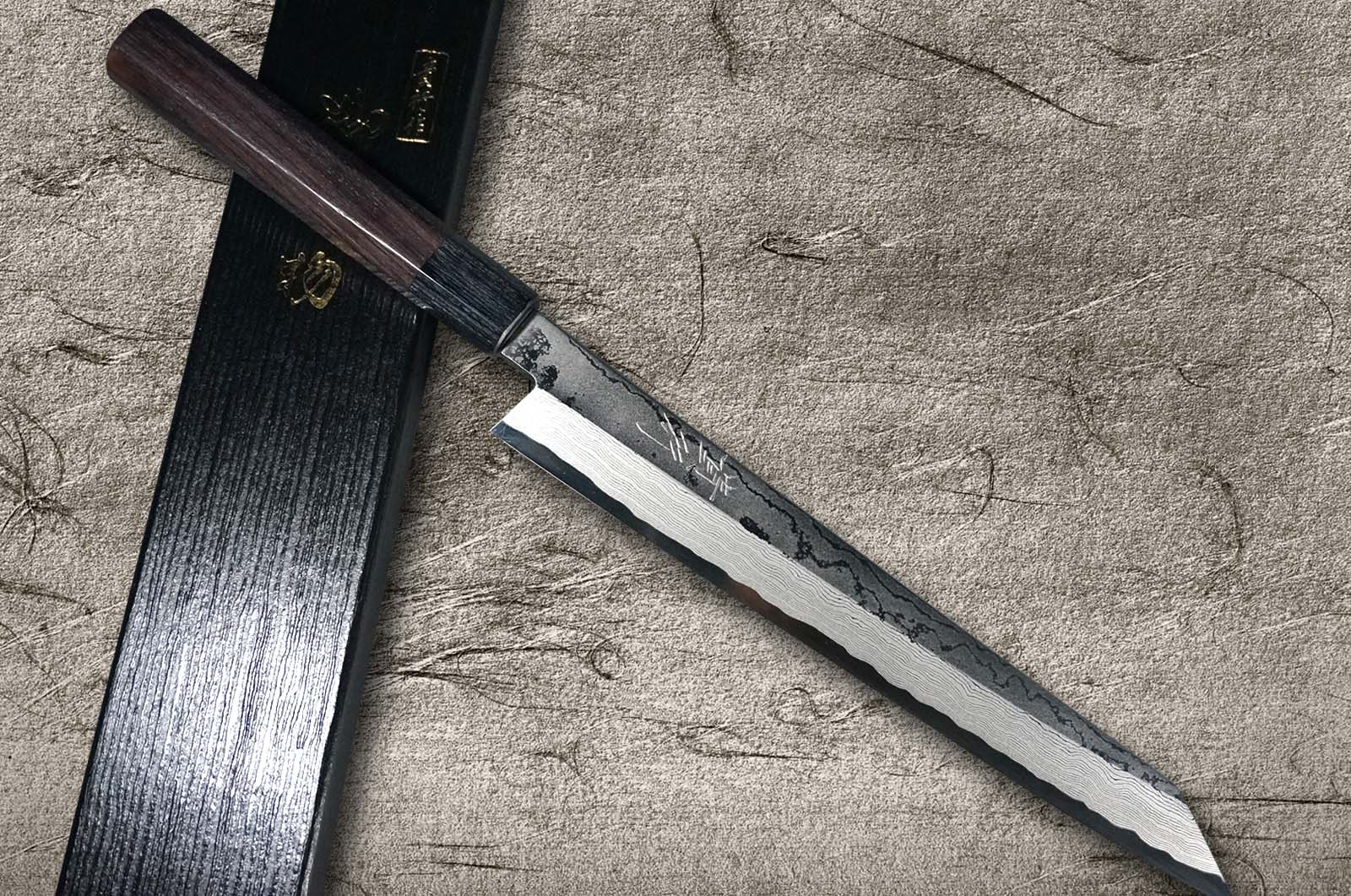 Iwai FUMON Kiritsuke-Yanagiba

There are now a few pieces in stock fortunately.

If you have any question, please feel free to contact us anytime.
Thank you for reading and best regards!
All the Hocho-Knife staff
~~~~~~~~~~~~~~~~~~~~~~~~~~~~~~~~~~~~~~~~~~~~~~~~~~~~~~~~~~~~~~~~~~
"Hocho" represents Made-in-Japan (Sushi / Sashimi) Kitchen Knives,
that is the soul of the cook!
~~~~~~~~~~~~~~~~~~~~~~~~~~~~~~~~~~~~~~~~~~~~~~~~~~~~~~~~~~~~~~~~~~
mport Japan.com,Inc.
Florida, USA
Kyoto and Hyogo, JAPAN