Daisuke's Kurouchi Black-finished (Kurouchi) blades are made with an inner core of Yasuki's traditional Hagane — Shiroko / White Paper No.1 Hard Steel,which has been widely used for a very long time in Japan — supportedly by a layer of softer persistent steel for an exceptionally sharp and smooth cutting experience.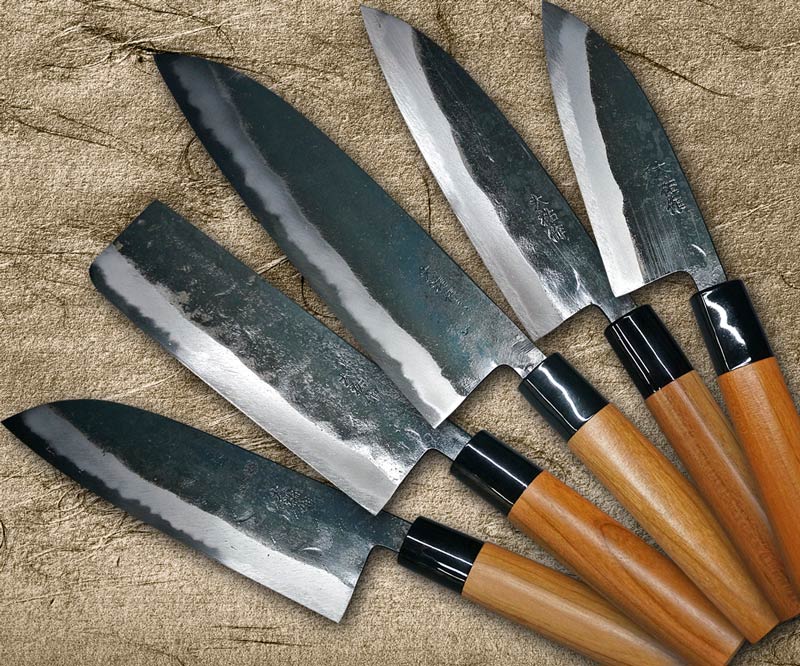 Of particular note is that he definitely applies "Warikomi" process to make any blade. The Warikomi is an ancient Japanese manufacturing process, (1)split the heated soft steel with a wedge, (2)insert the hagane steel into the soft steel bar, (3)hammer the merged steel bar to form it into a three-layered construction of steel sandwiched by the soft steel.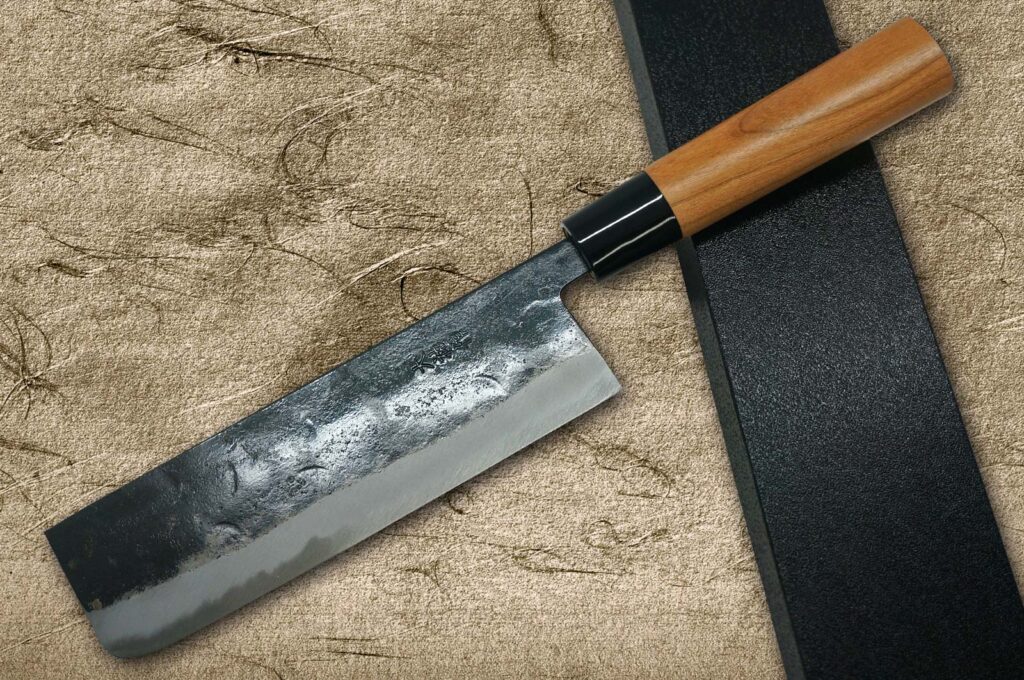 The scratches and dents from forging are left as they are, on purpose in order not to destroy the traditional feature created by his unique manufacturing method & the traditional techniques from ancient times. 


About Daisuke Nishida
Daisuke Nishida is based in Kumamoto, Southwest Japan. He became a disciple to another blacksmith when he was 19 and after 9 years of training. In 2006, he went on his own way and set up his workshop.He has stuck to using an ancient Japanese manufacturing process "Warikomi" to forge blade at any cost. He is said only the best blacksmiths to rightly forge White Paper No.1 Hard Steel.We recommend you to enjoy his ancient-processed & classical piece of work, different from general knives by other blacksmith.
If you have any question, please feel free to contact us anytime.
Thank you for reading and best regards!
All the Hocho-Knife staff
~~~~~~~~~~~~~~~~~~~~~~~~~~~~~~~~~~~~~~~~~~~~~~~~~~~~~~~~~~~~~~~~~~
"Hocho" represents Made-in-Japan (Sushi / Sashimi) Kitchen Knives,
that is the soul of the cook!
~~~~~~~~~~~~~~~~~~~~~~~~~~~~~~~~~~~~~~~~~~~~~~~~~~~~~~~~~~~~~~~~~~
mport Japan.com,Inc.
Florida, USA
Kyoto and Hyogo, JAPAN