This Brown Large Knife Case is a secure way to store and carry your knives. This case will allow the chef to bring even their longest knives up to 360mm blade length (14.2inches) such as Yanagiba's and Slicers to work.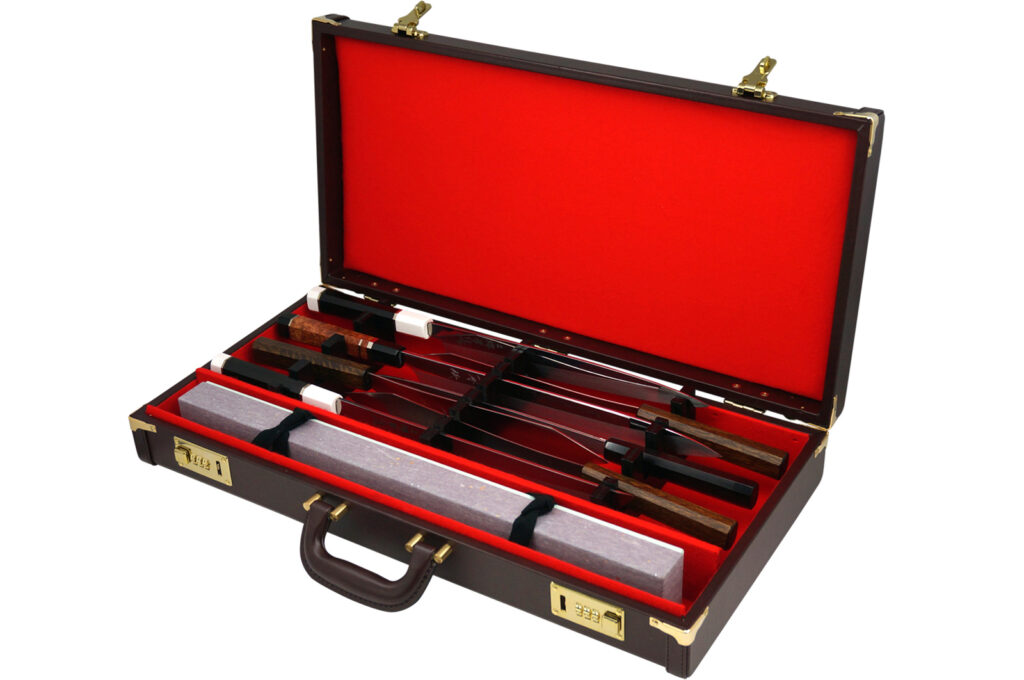 The interior lining is a luxurious red soft fabric and the built-in wooden dividers hold up to 7 different knives. The empty space can storage accessories, saya sheaths and a knife wood case.




This case has metal latches with a lock and key to keep your knives safe.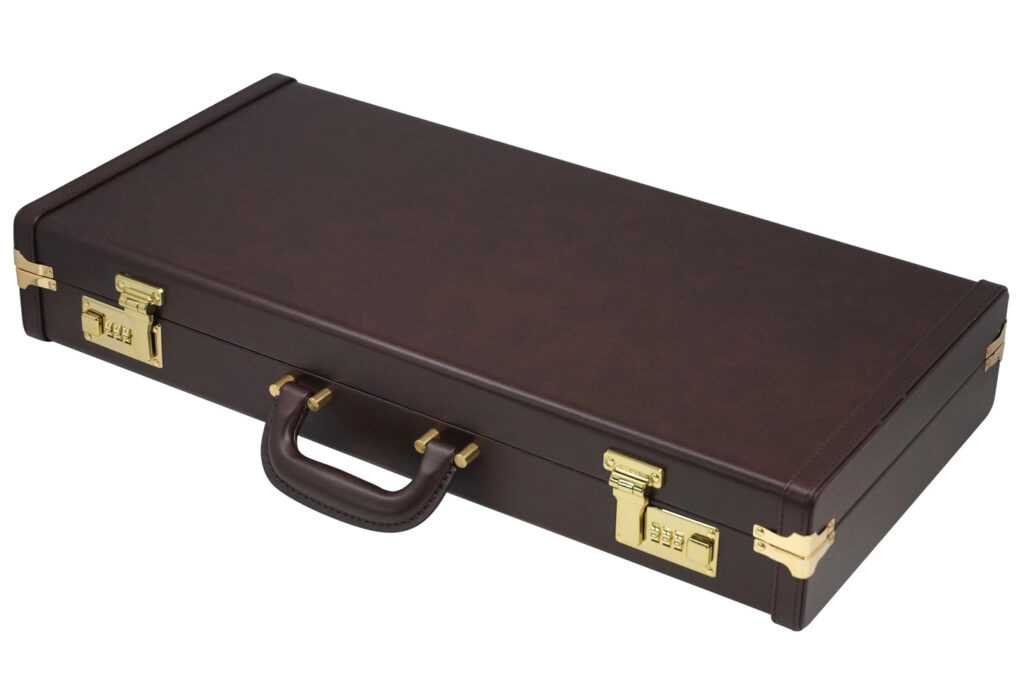 It is highly recommended to bring your knives easily and safely.

If you have any question, please feel free to contact us anytime.
Thank you for reading and best regards!
All the Hocho-Knife staff
~~~~~~~~~~~~~~~~~~~~~~~~~~~~~~~~~~~~~~~~~~~~~~~~~~~~~~~~~~~~~~~~~~
"Hocho" represents Made-in-Japan (Sushi / Sashimi) Kitchen Knives,
that is the soul of the cook!
~~~~~~~~~~~~~~~~~~~~~~~~~~~~~~~~~~~~~~~~~~~~~~~~~~~~~~~~~~~~~~~~~~
mport Japan.com,Inc.
Florida, USA
Kyoto and Hyogo, JAPAN