Some customers are concerned about whether we can ship to their countries, because customs offices in several countries are often very strict.




This time, we've made a country list for them according to our experience, that shows countries which we have shipped to so far.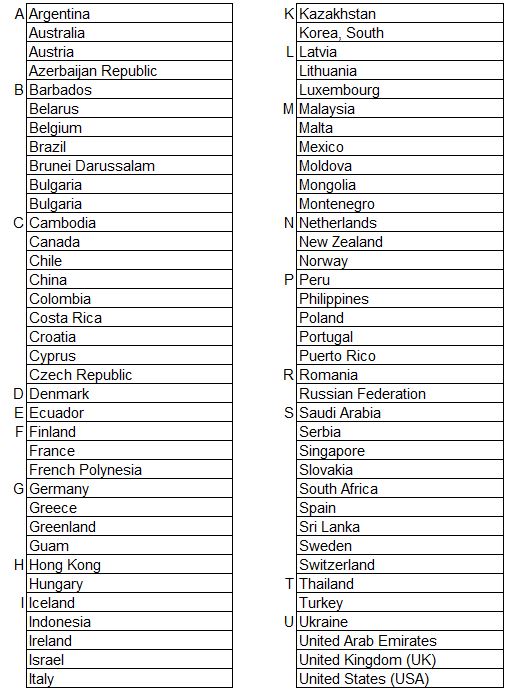 We'd be happy if you would refer to it for your best GIFT, Japanese high-quality & excellent design Kitchen Knives.


If you have any question, request and advice, please feel free to contact us.
Thank you and have a good happy holiday!
All the Hocho-Knife staff
~~~~~~~~~~~~~~~~~~~~~~~~~~~~~~~~~~~~~~~~~~~~~~~~~~~~~~~~~~~~~~~~~~
"Hocho" represents Made-in-Japan (Sushi / Sashimi) Kitchen Knives,
that is the soul of the cook!
~~~~~~~~~~~~~~~~~~~~~~~~~~~~~~~~~~~~~~~~~~~~~~~~~~~~~~~~~~~~~~~~~~
mport Japan.com,Inc.
Florida, USA
Kyoto and Hyogo, JAPAN