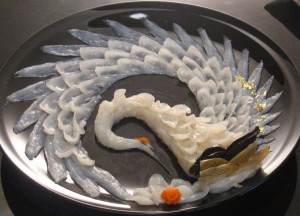 "Washoku" — traditional Japanese cuisine — is now likely to be designated by UNESCO as an Intangible Cultural Heritage.
Japan will become only the second nation after France to have its national cuisine designated heritage status.
Please refer to the following contents,
http://www.unesco.org/culture/ich/RL/00869
and
http://www.nippon.com/en/genre/culture/l00052
As you know, Razor-Sharp Japanese Kitchen Knives are essential for the sophisticated Japanese Cuisine, especially Sushi and Sashimi, because their sensitive taste much depends on sharpness of the knife.
Visit the Hocho-Knife online shop for Made-in-Japan Rasor-Sharp Kitchen Knives.
We'll help you to looking for the best knife.
Thank you and best regards !
mport Japan.com,Inc.
Florida, USA
Kyoto and Hyogo, JAPAN