We're pleased to announce to you that the Miyako damascus slicer (sujihiki) 240mm — the final piece of this Miyako series — has newly been launched for many awaiting customers.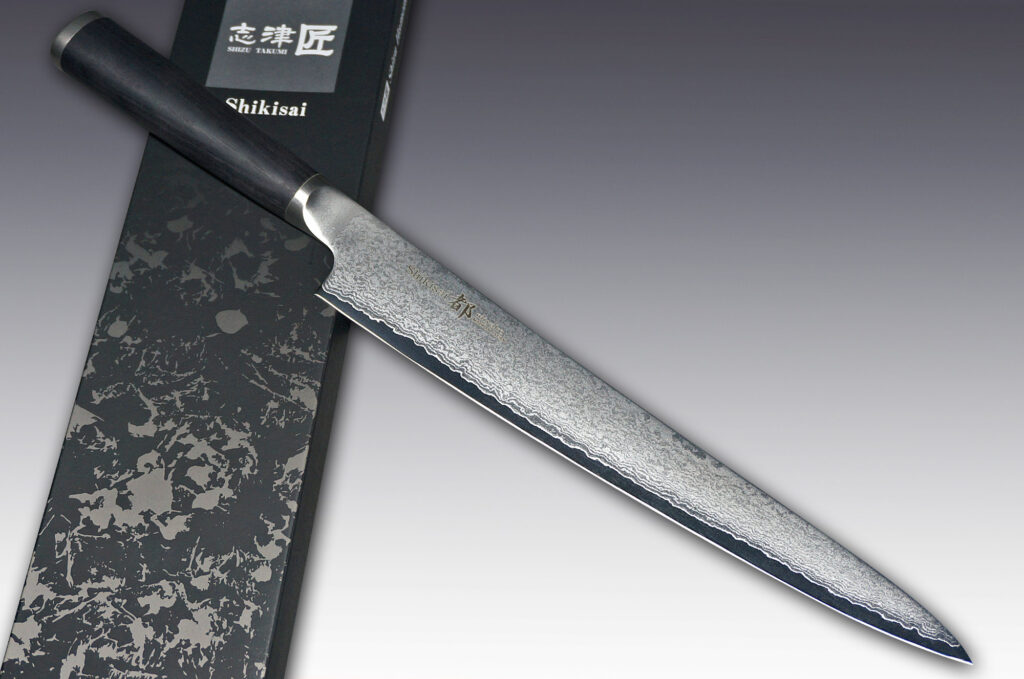 The 33 layer Damascus stainless steel is gorgeously used to craft these beautiful cutlery  and matte finish is applied after mirror polishing to achieve a subtle luster.

"MIYAKO" series, pursuing beautility of chef knife itself, represents the hallmark of Japanese kitchen blades. 
* The word "MIYAKO" means "the capital" in Japanese.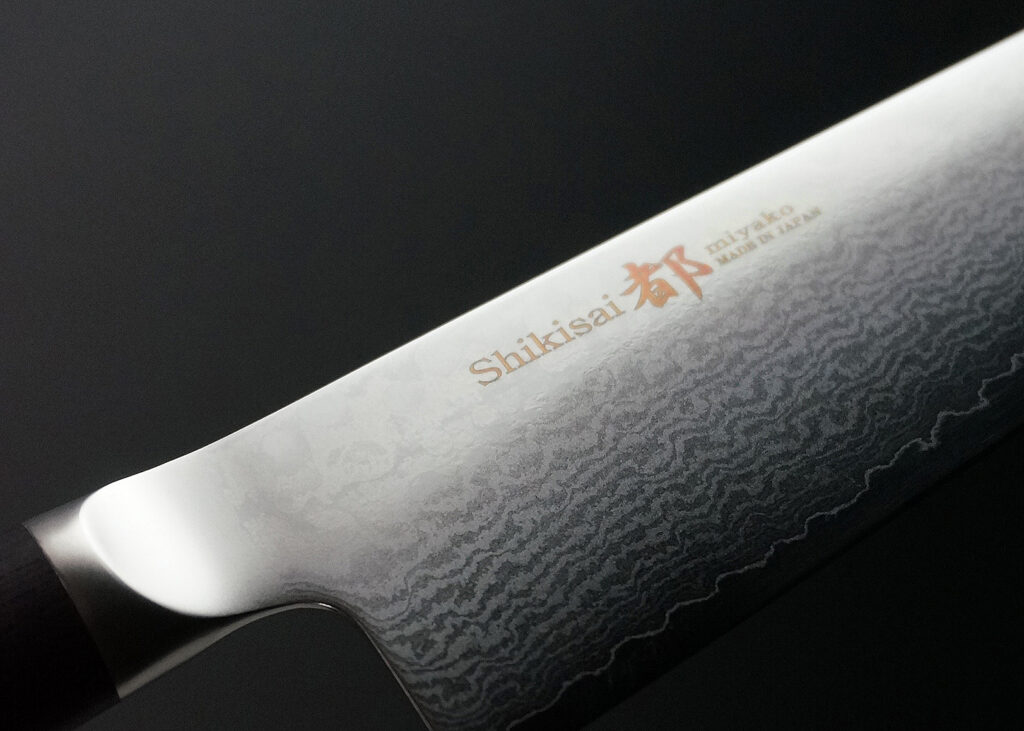 The expert's technique by skilled craftmen in Seki realizes razor sharp edges through their carefully finishing process.  The "MIYAKO" blades are quite durable and its sharpness will last for a longer time.
Check the details >>
<< Shikisai brand >>
Shikisai brand by Shizu Hamono Co., Ltd. has been cultivated in the 800-year historical blade capital of SEKI city, Japan. They have superior technology, careful manufacturing mind and challenging spirits.
We highly recommend you to once experience the superior performance, sophisticated design and very Japanese quality.


If you have any question, please feel free to contact us anytime.
Thank you for reading and best regards!
All the Hocho-Knife staff
~~~~~~~~~~~~~~~~~~~~~~~~~~~~~~~~~~~~~~~~~~~~~~~~~~~~~~~~~~~~~~~~~~
"Hocho" represents Made-in-Japan (Sushi / Sashimi) Kitchen Knives,
that is the soul of the cook!
~~~~~~~~~~~~~~~~~~~~~~~~~~~~~~~~~~~~~~~~~~~~~~~~~~~~~~~~~~~~~~~~~~
mport Japan.com,Inc.
Florida, USA
Kyoto and Hyogo, JAPAN