We're pleased to introduce a new face of 33 Layered Damascus Knives with Beautiful Japanese Style Handle by Sakai Takayuki.

Steak Petty Knife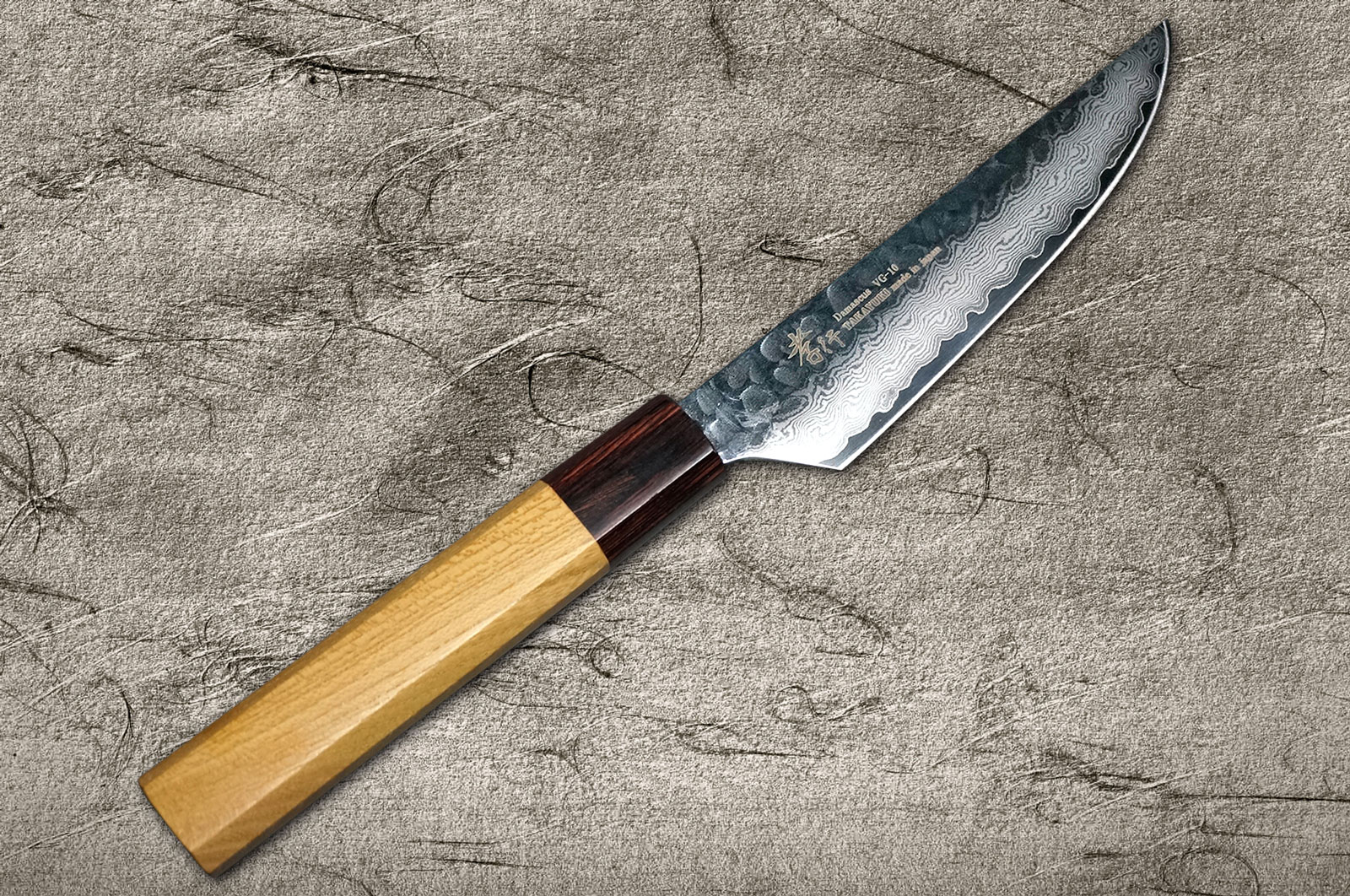 There are some types in this series other than the above. >> Check the details

The 33-layer Damascus Knives are crafted out of a 33 layer VG10 damascus steel.
These knives have a seriously sharp edge, extremely hard (hardness : 60-61 HRC), excellent edge retention and a light center balanced feel.

The handles on these knives are Half Rounded Octagonal Japanese Zelkova wood that recalls the images of Japanese tradition.
The ferrule/bolster is made of mahogany wood ,more durable and less prone to cracking compared to horn material.


If you have any question, please feel free to contact us anytime.

Thank you for reading and best regards!
All the Hocho-Knife staff
~~~~~~~~~~~~~~~~~~~~~~~~~~~~~~~~~~~~~~~~~~~~~~~~~~~~~~~~~~~~~~~~~~
"Hocho" represents Made-in-Japan (Sushi / Sashimi) Kitchen Knives,
that is the soul of the cook!
~~~~~~~~~~~~~~~~~~~~~~~~~~~~~~~~~~~~~~~~~~~~~~~~~~~~~~~~~~~~~~~~~~
mport Japan.com,Inc.
Florida, USA
Kyoto and Hyogo, JAPAN