We visited "Fujiwara Kanefusa" who is one of the ancient lines of famous master swordsmith. The family have been running the traditional production of Japanese swords in Seki city, Japan from Muromach era around 16th century.



There are two boards on the gate written,"Forging factory of Fujiwara Kanefusa 25th", "Purveyor to the Tokugawa shogun family".
The Fujiwara Kanefusa 26th (the son of Kanefusa 25th) and his swordsmiths demonstrated the forging process specially for us.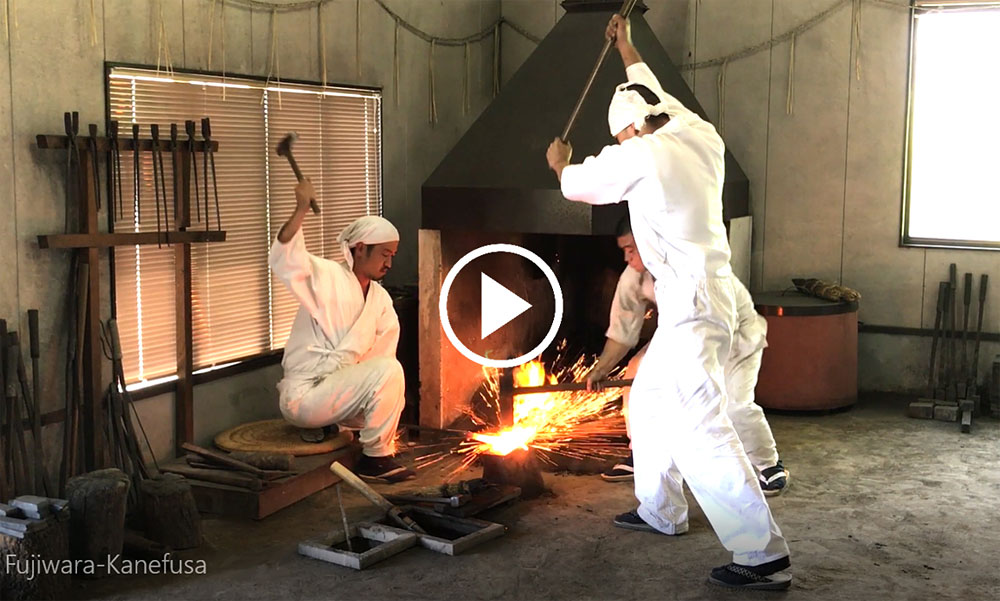 We temporally became his disciples in a day to make small knives — we learned forging, quenching blades in the high temperature (Yaki-ire) and sharpening process. It was a quite good experience and I'm truly grateful to them.
The following is the small knife that I made. "Hamon" can be clearly seen on the blade, that means that I successfully did the quenching process.

The Fujiwara Kanefusa 25th presented a beautiful Japanese sword to yokozuna sumo wresltar Kisensato,  in March 2017 for his ring entering ceremony as yokozuna which is the highest rank in the professional sumo.


If you have any question, please feel free to contact us anytime.
Thank you for reading and best regards!
All the Hocho-Knife staff
~~~~~~~~~~~~~~~~~~~~~~~~~~~~~~~~~~~~~~~~~~~~~~~~~~~~~~~~~~~~~~~~~~
"Hocho" represents Made-in-Japan (Sushi / Sashimi) Kitchen Knives,
that is the soul of the cook!
~~~~~~~~~~~~~~~~~~~~~~~~~~~~~~~~~~~~~~~~~~~~~~~~~~~~~~~~~~~~~~~~~~
mport Japan.com,Inc.
Florida, USA
Kyoto and Hyogo, JAPAN