This Takayuki limited production line is crafted out of a 63 layered Damascus Stainless Steel, which realizes a beautiful figure with a seriously sharp edge and excellent edge retention.

Special Coupon : "ST637" for the Gyuto 210mm +7%OFF in 3 days!



Quenched in the equivalent process of Yakiire for high-class carbon steel, the blade got special hard and durable. The handle has a great size and very angular profile, for excellent comfort and control. The blue/black wooden beautiful handle is important to create a high-quality product.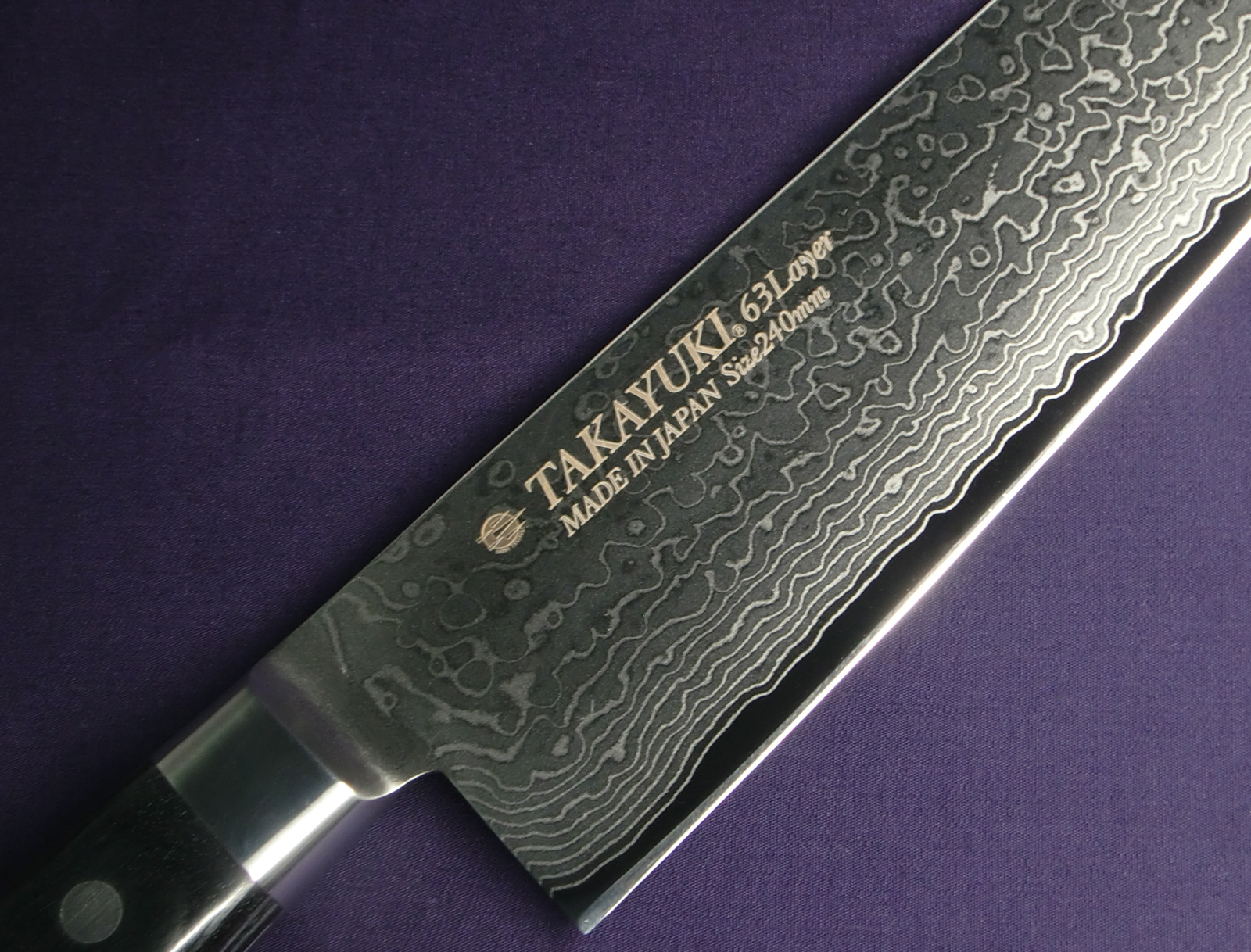 Sakai Takayuki Knives has been cultivated through a long 600-year history in Sakai which is a city known best as a home of cutlery for the professionals in Japan.
Each knife is hand sharpened to ensure maximum sharpness out of the box. We highly recommend you to once experience the excellent performance and beautility of the Damascus knives.


If you have any question, please feel free to contact us anytime.
Thank you for reading and best regards!
All the Hocho-Knife staff
~~~~~~~~~~~~~~~~~~~~~~~~~~~~~~~~~~~~~~~~~~~~~~~~~~~~~~~~~~~~~~~~~~
"Hocho" represents Made-in-Japan (Sushi / Sashimi) Kitchen Knives,
that is the soul of the cook!
~~~~~~~~~~~~~~~~~~~~~~~~~~~~~~~~~~~~~~~~~~~~~~~~~~~~~~~~~~~~~~~~~~
mport Japan.com,Inc.
Florida, USA
Kyoto and Hyogo, JAPAN