A customer gave us a good question, "which is better, Kasumitogi (white steel) or INOX ?"
It can be a question by those who are looking for Japanese style knives. The following was our answer, hoping it would be helpful for him.
———-
"The two have following features.
Kasumi knives are made from two materials by joining a piece of soft iron (Jigane) with a piece of high-carbon steel. "Kasumi" means "mist" which refers to the hazy appearance of the soft iron body of the blade, as contrasted to the glossy appearance of the carbon steel.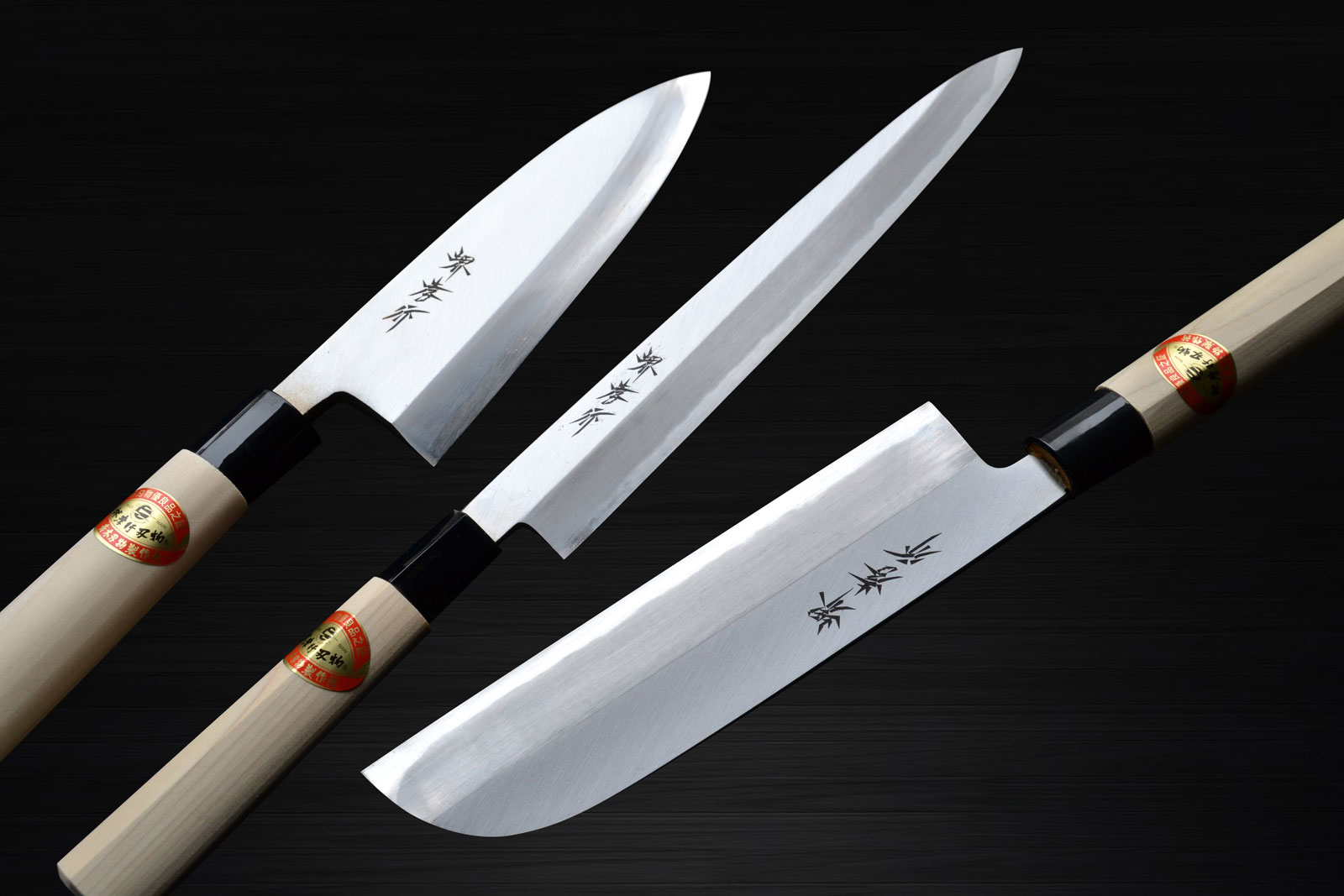 https://www.hocho-knife.com/sakai-takayuki-kasumitogi-white-steel/
The actual cutting edge and backside of the blade is carbon steel, while the supporting spine and rest of the blade is soft iron, which makes the sharpening process easier. Kasumi knives are less expensive than Honyaki knives and are easier to use and sharpen.
But it is easy to get rust and you need to treat the knife to prevent rust after every use.
"INOX" stands for "Inoxydable" in French, an innovative stainless steel developed around 1910s. If you need a kitchen knife resistant to rust, we recommend you to choose a INOX steel knife.


https://www.hocho-knife.com/sakai-takayuki-inox-japanese-style/
With combining the "INOX" Stainless steel and the Japanese traditional production technology, the blade was born as a completely new unique product with excellent razor-sharpness and good rust-resistance at a reasonable price.


If you have any question, please feel free to contact us anytime.
Thank you for reading and best regards!
All the Hocho-Knife staff
~~~~~~~~~~~~~~~~~~~~~~~~~~~~~~~~~~~~~~~~~~~~~~~~~~~~~~~~~~~~~~~~~~
"Hocho" represents Made-in-Japan (Sushi / Sashimi) Kitchen Knives,
that is the soul of the cook!
~~~~~~~~~~~~~~~~~~~~~~~~~~~~~~~~~~~~~~~~~~~~~~~~~~~~~~~~~~~~~~~~~~
mport Japan.com,Inc.
Florida, USA
Kyoto and Hyogo, JAPAN