The HATTORI SAN 121 Layered KD30 Damascus series feature unsurpassed quality of performance and the highest consumer properties, and specially produced in commemoration of the 80-year-old anniversary of Ichiro Hattori, one of the famous master blacksmith in Japan.

 


The core cutting layer is made of COWRY X steel (contains 3% carbon, 0.3% vanadium, 1% molybdenum and 20% chrome) sandwiched with multi Nickel Stainless Damascus Steel on both side. Hattori KD – each knife is forged by hand – sharp, high-spirited, incredibly beautiful knives.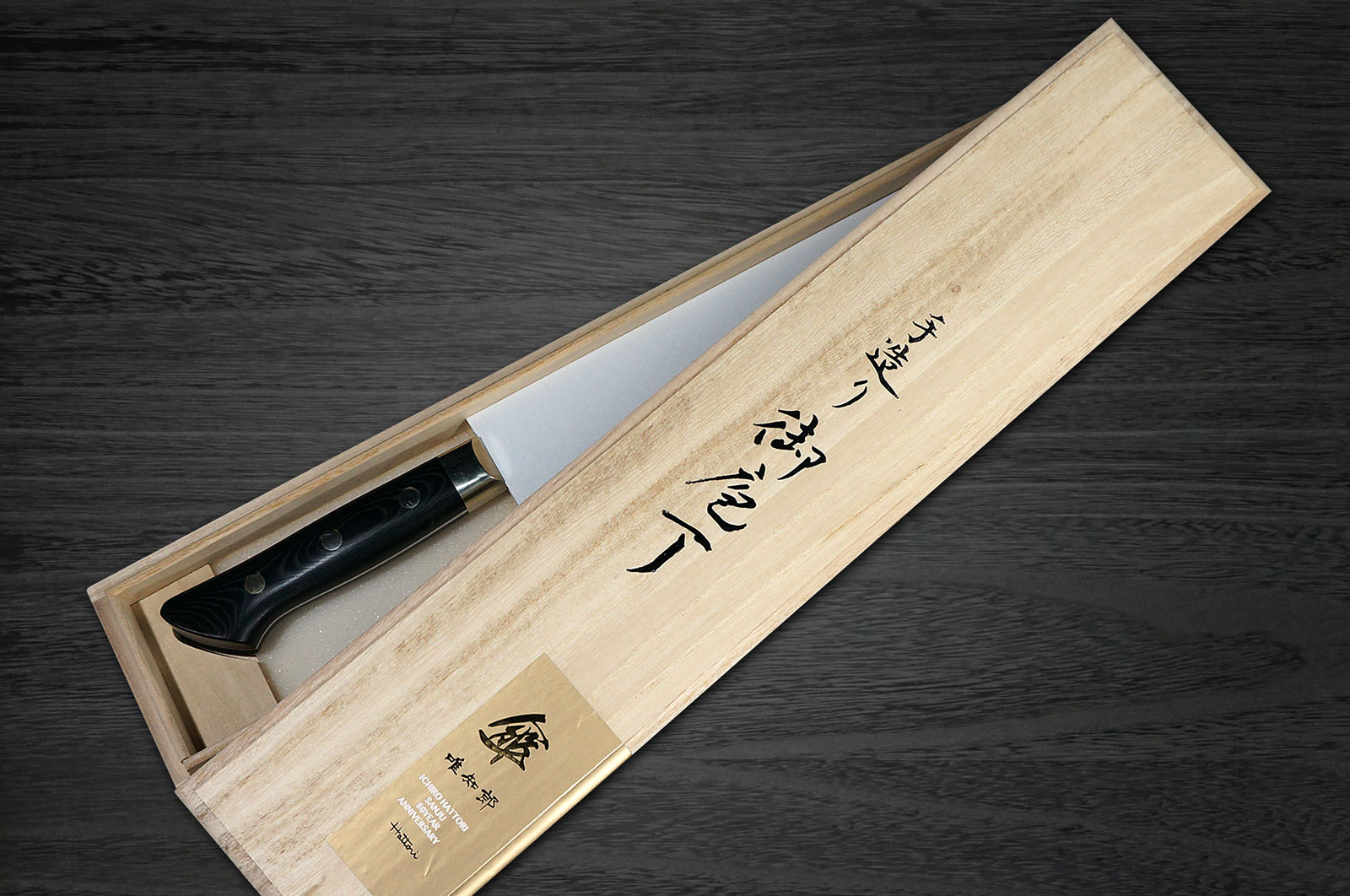 * Please be noted that the stock is extremely limited and on a first-come-first-served basis. (only 1pc for each type, size)

[about Ichiro Hattori]
Ichiro Hattori was involved with knife manufacturing at the age of 18 when he joined his father's knife company "Masahiro" in Seki, Japan. He has opened his own workshop in 1971 for producing high quality knives.
He has made knives using a wide variety of steels for more than 40 years, but in recent years his work has centered around laminates using VG10, Cowry-X and high performance powder steels.
Hattori's seasoned craftsmanship is respected by many knife makers around the world.


If you have any question, please feel free to contact us anytime.
Thank you for reading and best regards!
All the Hocho-Knife staff
~~~~~~~~~~~~~~~~~~~~~~~~~~~~~~~~~~~~~~~~~~~~~~~~~~~~~~~~~~~~~~~~~~
"Hocho" represents Made-in-Japan (Sushi / Sashimi) Kitchen Knives,
that is the soul of the cook!
~~~~~~~~~~~~~~~~~~~~~~~~~~~~~~~~~~~~~~~~~~~~~~~~~~~~~~~~~~~~~~~~~~
mport Japan.com,Inc.
Florida, USA
Kyoto and Hyogo, JAPAN