New face of Yu Kurosaki SENKO-EI series are available with rare striped-white handle. The SENKO-EI feature its sharp-pointed shape – "EI (sharp)" or "EIJIN (sharp knife)" in Japanese.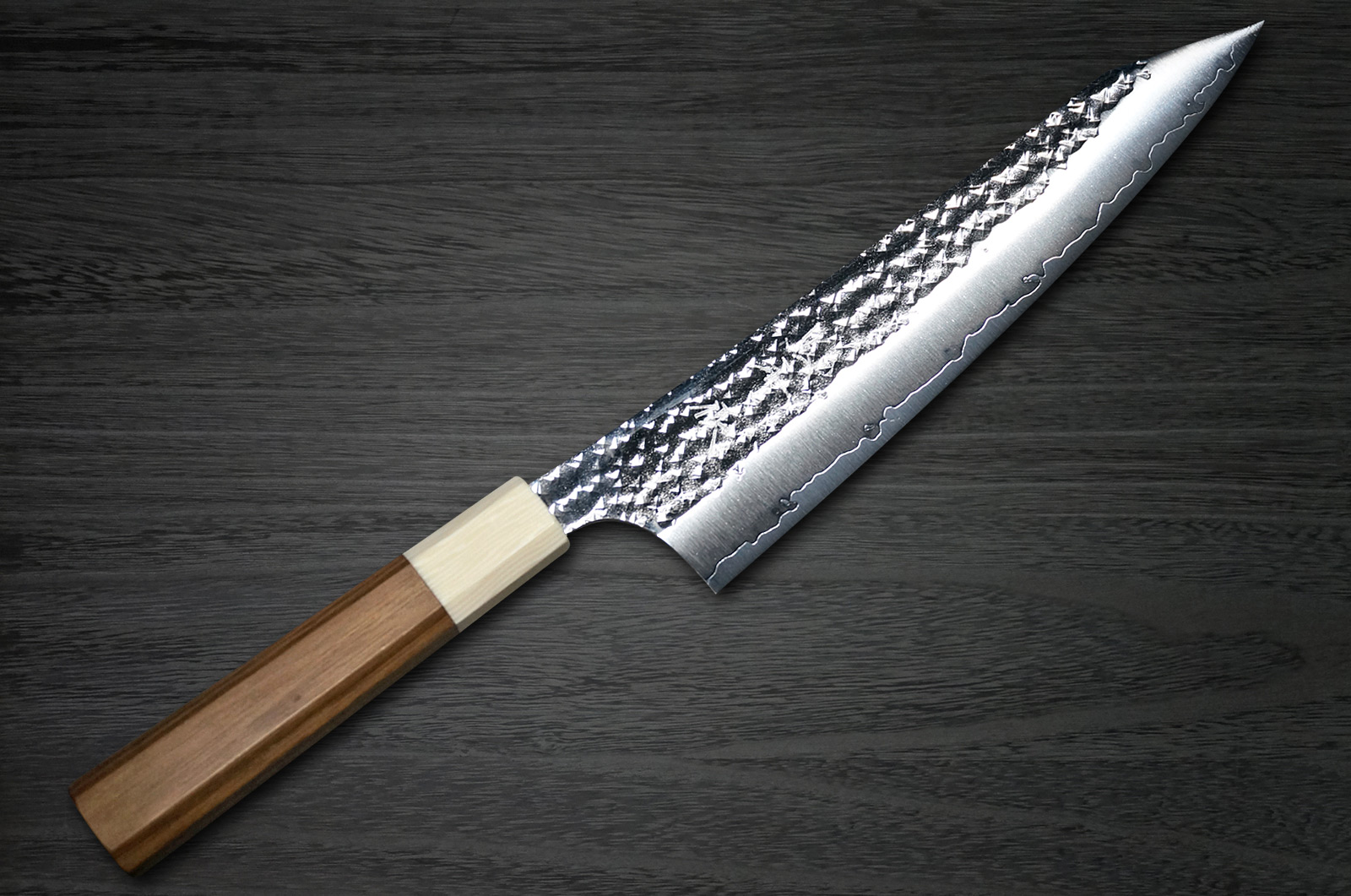 The shining surface of the blade has unique hammered texture which conjures numerous fireworks, "SENKO".

The handle is made of octagonal-shaped walnut with striped-white ferrule for beauty and durability.




The blade are crafted out of SG2 (Super Gold 2 or R2) micro carbide powder stainless steel, one of the hardest blade steel in the world, which provides excellent rust resistance and a long-lasting edge as well as its beautifulness.

If you have any question, please feel free to contact us anytime.
Thank you for reading and best regards!
All the Hocho-Knife staff
~~~~~~~~~~~~~~~~~~~~~~~~~~~~~~~~~~~~~~~~~~~~~~~~~~~~~~~~~~~~~~~~~~
"Hocho" represents Made-in-Japan (Sushi / Sashimi) Kitchen Knives,
that is the soul of the cook!
~~~~~~~~~~~~~~~~~~~~~~~~~~~~~~~~~~~~~~~~~~~~~~~~~~~~~~~~~~~~~~~~~~
mport Japan.com,Inc.
Florida, USA
Kyoto and Hyogo, JAPAN