An unique & rare line, Coreless Damascus Stainless Steel series, has joined in the Sakai Takayuki Damascus family. 
The stylish Coreless Damascus Knives have extremely hard edge, more excellent edge retention (durability x2) and better sharpness (cutting x 1.5) than the standard VG10 blades surprisingly, because the blades are made of VG10 & VG2 multi-layered damascus steel throughout the ENTIRE blade.

Chef Knife (Gyuto) 210mm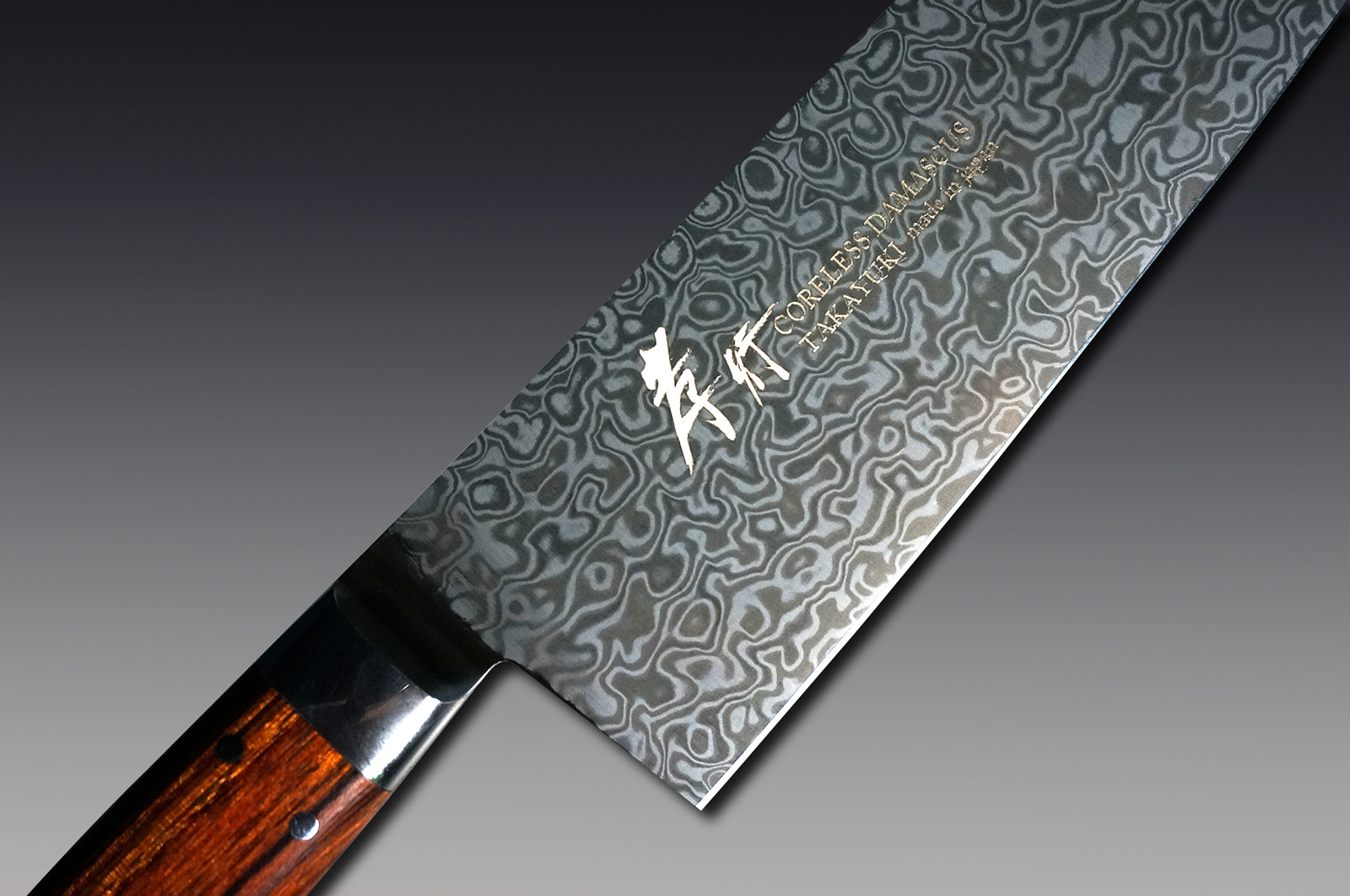 The beautiful handle mounted with a stainless ferrule is made of waterproof dessert ironwood, the densest wood on earth.
Therefore it is difficult to process the material by machine, that's why the handle is made & finished manually by the popular custom knife designer, Mr.Sugihara.

The stock is very limited, and we hope that you don't miss this rare opportunity.


If you have any question, please feel free to contact us anytime.
Thank you for reading and best regards!
All the Hocho-Knife staff
~~~~~~~~~~~~~~~~~~~~~~~~~~~~~~~~~~~~~~~~~~~~~~~~~~~~~~~~~~~~~~~~~~
"Hocho" represents Made-in-Japan (Sushi / Sashimi) Kitchen Knives,
that is the soul of the cook!
~~~~~~~~~~~~~~~~~~~~~~~~~~~~~~~~~~~~~~~~~~~~~~~~~~~~~~~~~~~~~~~~~~
mport Japan.com,Inc.
Florida, USA
Kyoto and Hyogo, JAPAN