We're pleased to introduce new faces of 33 Layered Damascus Knives with stylish shape by Sakai Takayuki.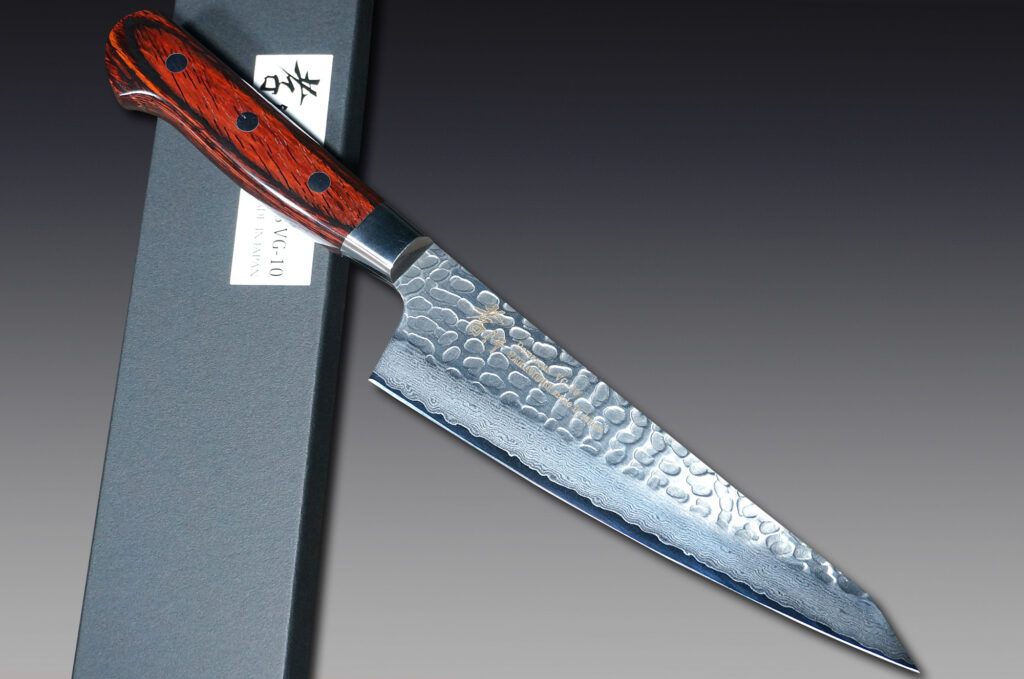 The asymmetric damascus pattern between the front and back side make the knife quite remarkable.
So, we highly recommend you to once experience the excellent performance and beautility of the Damascus knives.




The 33-layer Damascus Knives are crafted out of a 33 layer VG10 damascus steel.
These knives have a seriously sharp edge, extremely hard (hardness : 60-61 HRC), excellent edge retention and a light center balanced feel.



If you have any question, please feel free to contact us anytime.
Thank you for reading and best regards!
All the Hocho-Knife staff
~~~~~~~~~~~~~~~~~~~~~~~~~~~~~~~~~~~~~~~~~~~~~~~~~~~~~~~~~~~~~~~~~~
"Hocho" represents Made-in-Japan (Sushi / Sashimi) Kitchen Knives,
that is the soul of the cook!
~~~~~~~~~~~~~~~~~~~~~~~~~~~~~~~~~~~~~~~~~~~~~~~~~~~~~~~~~~~~~~~~~~
mport Japan.com,Inc.
Florida, USA
Kyoto and Hyogo, JAPAN