The "FUJITORA" DP series by TOJIRO is one of the Best Seller Professional Model, made with a core of VG-10 stainless steel sandwiched between a layer of softer stainless for ease of sharpening.




This line is constructed with a Black Stamina wood handle and stainless steel bolster. These knives are known for their superior performance for the price.




The DP VG10 series are the most popular knives among home cooks. It is the perfect size for the home kitchen or when cutting board real estate is at a premium.
It is the all-around multi-tasking blade and great for so many jobs.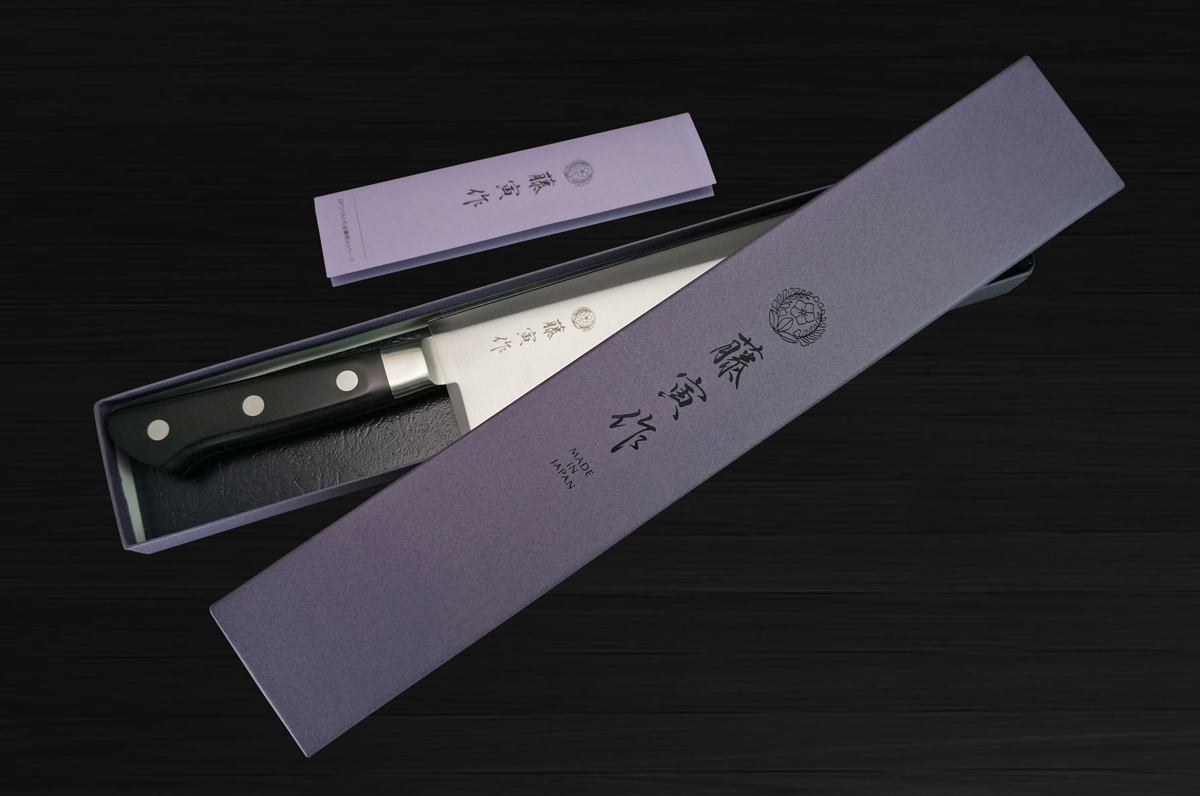 *We're pleased to announce that "FUJITORA" brand is developed only for Japanese domestic market, in response to Japanese quality-demanding customers' expectation. 
If you have any question, please feel free to contact us anytime.
Thank you for reading and best regards!
All the Hocho-Knife staff
~~~~~~~~~~~~~~~~~~~~~~~~~~~~~~~~~~~~~~~~~~~~~~~~~~~~~~~~~~~~~~~~~~
"Hocho" represents Made-in-Japan (Sushi / Sashimi) Kitchen Knives,
that is the soul of the cook!
~~~~~~~~~~~~~~~~~~~~~~~~~~~~~~~~~~~~~~~~~~~~~~~~~~~~~~~~~~~~~~~~~~
mport Japan.com,Inc.
Florida, USA
Kyoto and Hyogo, JAPAN