The stylish kiritsuke gyuto joined Minamo-Kaze(breeze on water surface) series of KANETSUNE which feature 63 Layer Damascus-patterned blades with a core of high-carbon hard stainless steel for professional. And the wood box becomes slimmer compared to the conventional ones.




The nicely finished blade by skilled craftsmen in Seki city provides excellent sharpness and better cutting performance as well as its beautifulness and unique damascus texture.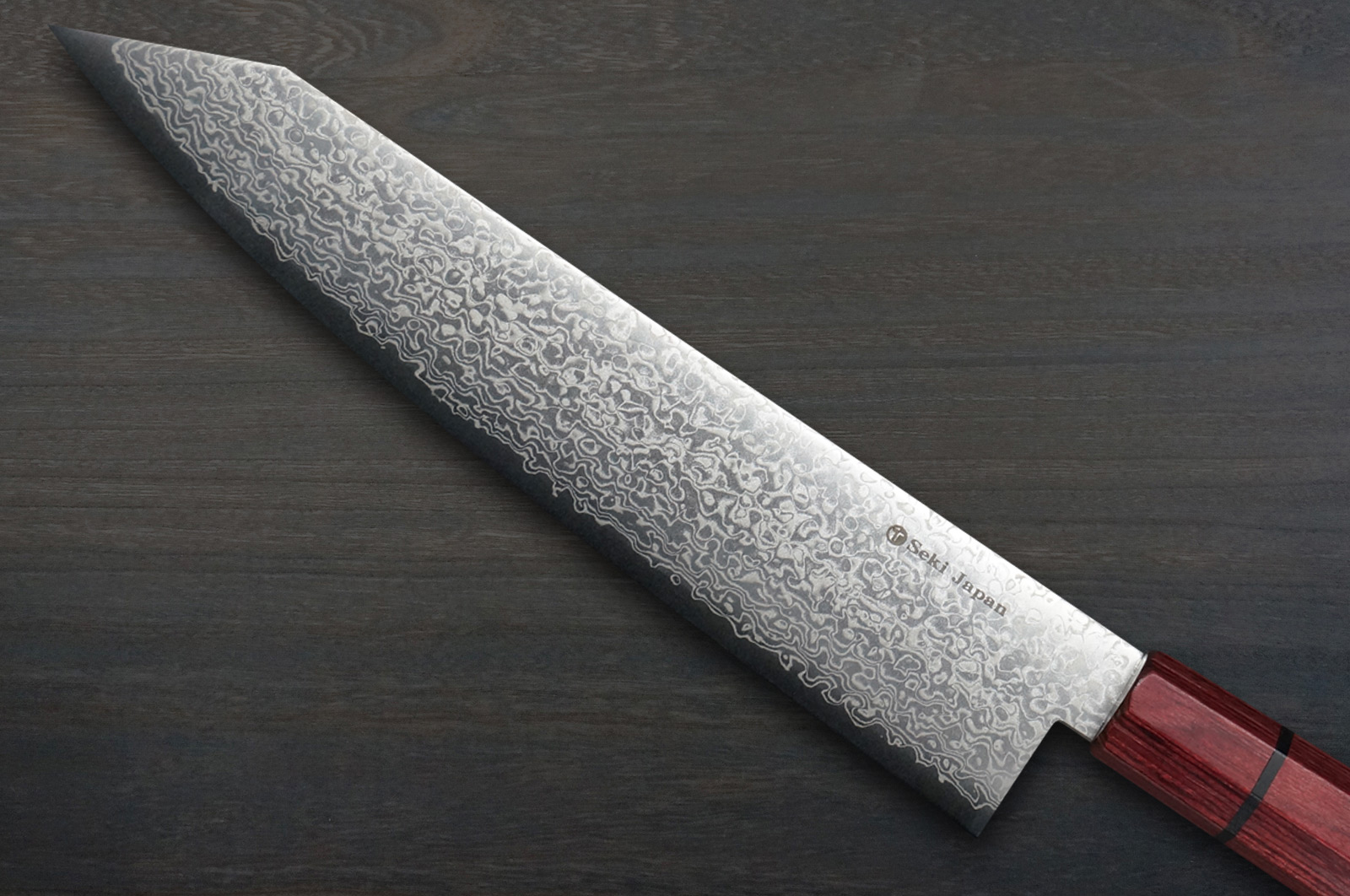 Speaking to the stylish handle, the Japanese-Style Red Octagonal figure fits better comfortably to your hand. The Black Micarta Rings equipped to the handle represents high-quality and excellent durability, that means made for professional originally.


The above picture is the conventional full version of Minamo-Kaze, which includes a dedicated saya sheath. If you need the saya, the choice might be better than the slim version.

>> Check the details


If you have any question, please feel free to contact us anytime.
Thank you for reading and best regards!
All the Hocho-Knife staff
~~~~~~~~~~~~~~~~~~~~~~~~~~~~~~~~~~~~~~~~~~~~~~~~~~~~~~~~~~~~~~~~~~
"Hocho" represents Made-in-Japan (Sushi / Sashimi) Kitchen Knives,
that is the soul of the cook!
~~~~~~~~~~~~~~~~~~~~~~~~~~~~~~~~~~~~~~~~~~~~~~~~~~~~~~~~~~~~~~~~~~
mport Japan.com,Inc.
Florida, USA
Kyoto and Hyogo, JAPAN