Sakai Takayuki Black-colored (Kurouchi) Chopper Knives have unique & attractive figure. The blades are made with an inner core of Yasuki's traditional Hagane — Shiroko / White Paper No.1 Hard Steel,which has been widely used for a very long time in Japan — supportedly by a layer of softer persistent steel for an exceptionally sharp and smooth cutting experience.


The chopper is hand-made with traditional techniques from ancient times, whose handle is easy-to-grasp concave-convex long oak wood with varnished & browned surface. So the chopper with the effective handle needs quite less power to cut materials than those with common short handle.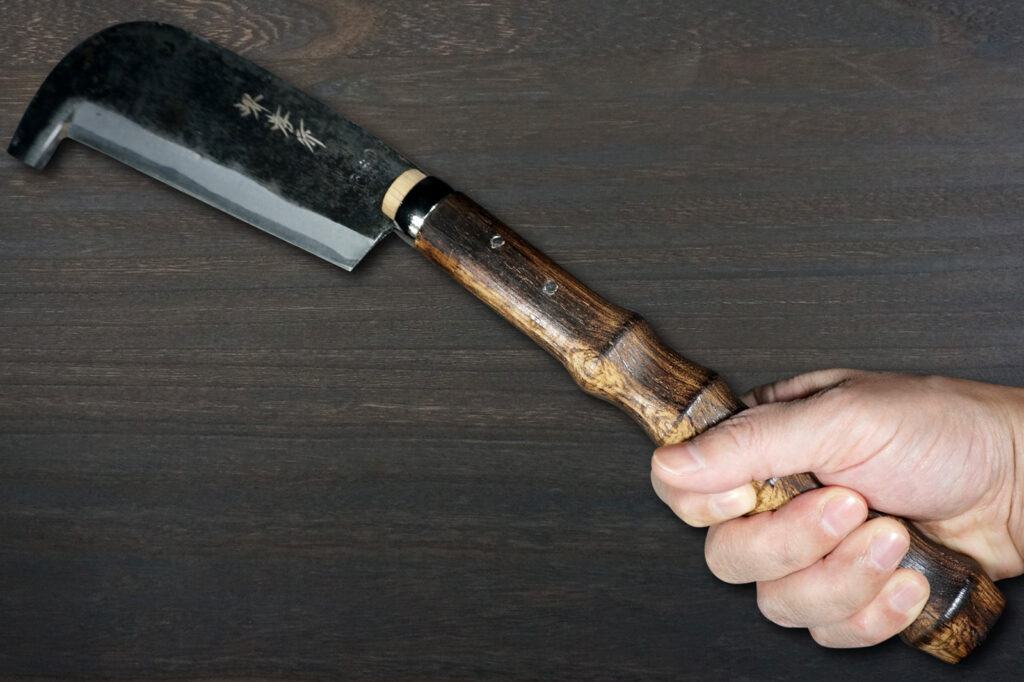 The blade is suitable for both splitting firewoods and cutting foods outdoors instead of normal kitchen knives.
You can grind it to extreme sharpness, which it retains for a long time, though you need to treat the blade to prevent from rust.
If you have any question, please feel free to contact us anytime.
Thank you for reading and best regards!
All the Hocho-Knife staff
~~~~~~~~~~~~~~~~~~~~~~~~~~~~~~~~~~~~~~~~~~~~~~~~~~~~~~~~~~~~~~~~~~
"Hocho" represents Made-in-Japan (Sushi / Sashimi) Kitchen Knives,
that is the soul of the cook!
~~~~~~~~~~~~~~~~~~~~~~~~~~~~~~~~~~~~~~~~~~~~~~~~~~~~~~~~~~~~~~~~~~
mport Japan.com,Inc.
Florida, USA
Kyoto and Hyogo, JAPAN