Some professional chefs gave their positive feedback to the "Grand Chef" knives,
"For the longer time I use it, I must have more understood the competitive advantage and sharpness durability of the Grand Chef."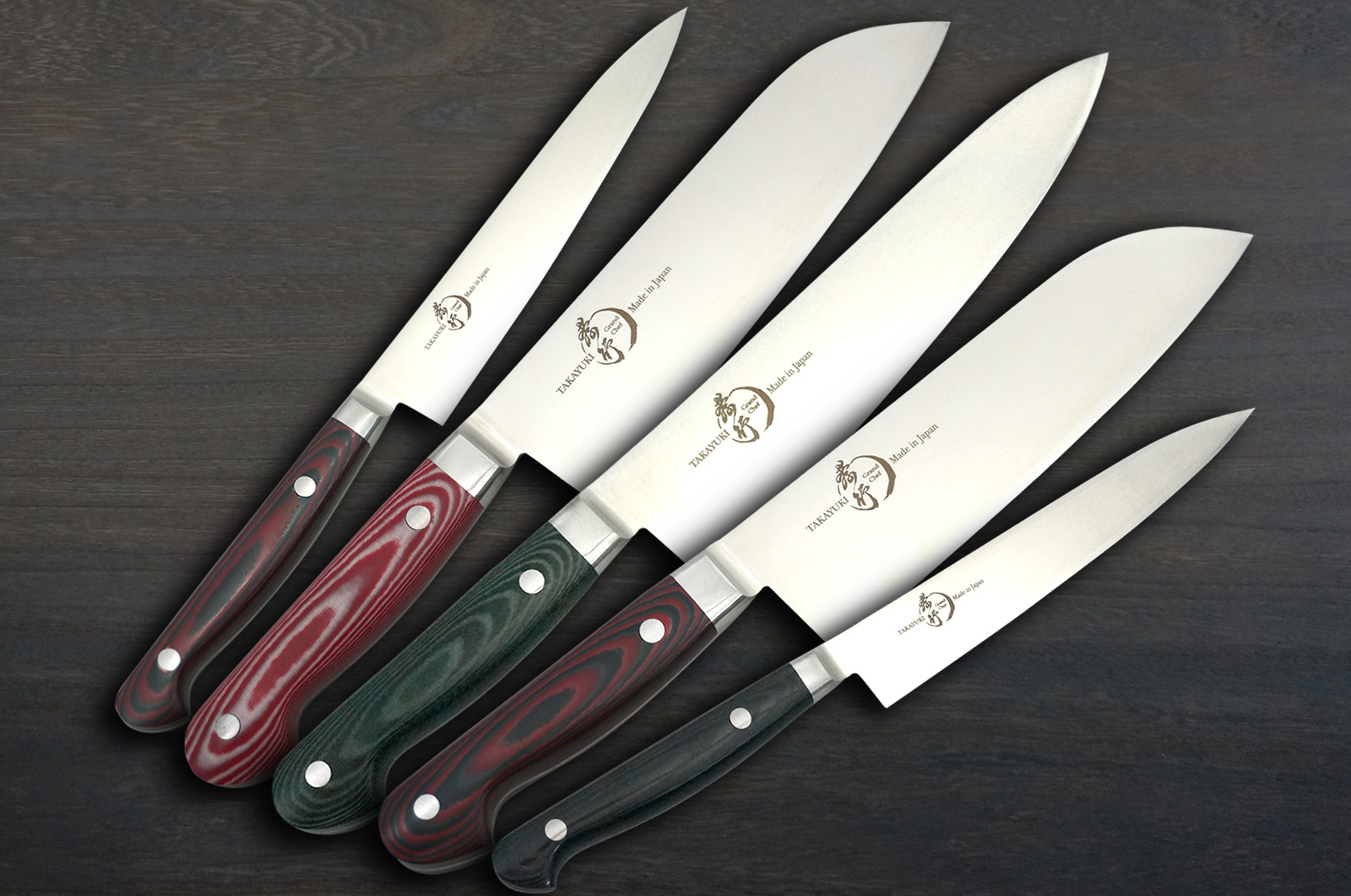 This time,Sakai Takayuki has launched the micarta handle version of the Grand Chef for good judges of design.
Originally the Grand Chef series is a durable razor-sharp knife made in Sakai Japan, using the highest-grade quality material, Swedish stainless steel by Bohler-Uddeholm, superior to the steel by the Sandvik.


The blade is 100% entirely made of this special stainless steel alloy which has very low impurities and is highly rust resistant and offers exceptional sharpness which is hardened to about HRC 61~62. In addition, the steel makes hard, sharp cutting edges with surprisingly easy re-sharpening, like Japanese traditional knives made of "Hagane".


The stylish handle on the knife is hand crafted out of canvas-micarta, an odorless, enormously durable material made of resin and linen that will last decades. It is so easy to grip and it's weight is very well balanced.

If you have any question, please feel free to contact us anytime.
Thank you for reading and best regards!
All the Hocho-Knife staff
~~~~~~~~~~~~~~~~~~~~~~~~~~~~~~~~~~~~~~~~~~~~~~~~~~~~~~~~~~~~~~~~~~
"Hocho" represents Made-in-Japan (Sushi / Sashimi) Kitchen Knives,
that is the soul of the cook!
~~~~~~~~~~~~~~~~~~~~~~~~~~~~~~~~~~~~~~~~~~~~~~~~~~~~~~~~~~~~~~~~~~
mport Japan.com,Inc.
Florida, USA
Kyoto and Hyogo, JAPAN