Some professional chefs gave their positive feedback to the "Grand Chef" knives,
"For the longer time I use it, I must have more understood the competitive advantage and sharpness durability of the Grand Chef."
The Grand Chef series is a durable razor-sharp knife made in Sakai Japan, using the highest-grade quality material, Swedish stainless steel by Bohler-Uddeholm, superior to the steel by the Sandvik.
The blade is 100% entirely made of this special stainless steel alloy which has very low impurities and is highly rust resistant and offers exceptional sharpness which is hardened to about HRC 61~62.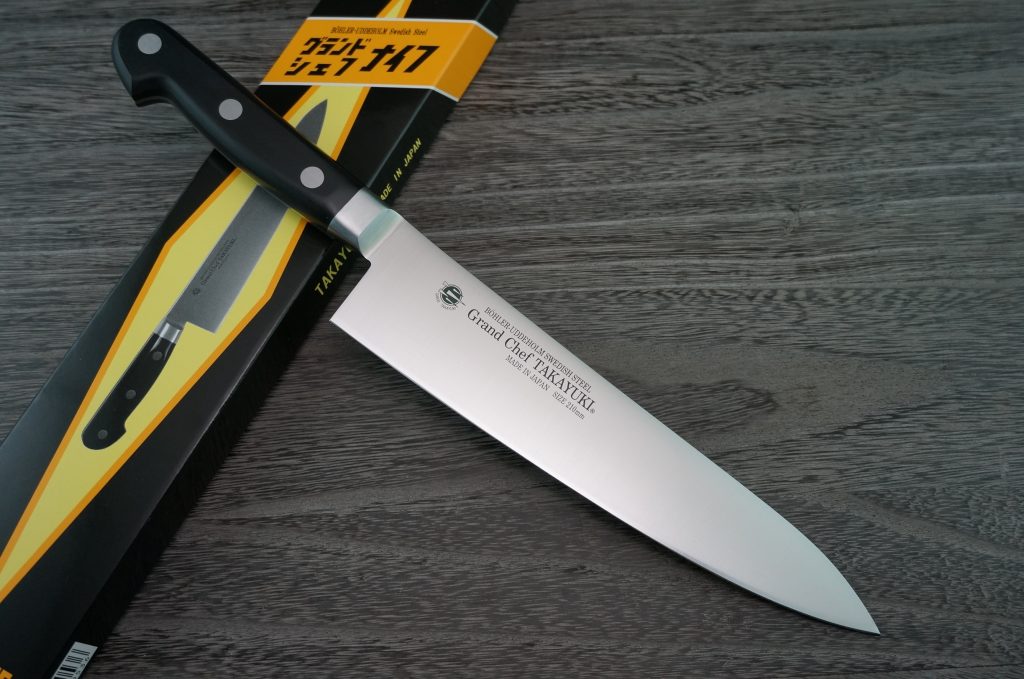 In addition, the steel makes hard, sharp cutting edges with surprisingly easy re-sharpening, like Japanese traditional knives made of "Hagane".

If you have any question, please feel free to contact us anytime.
Thank you for reading and best regards!
All the Hocho-Knife staff
~~~~~~~~~~~~~~~~~~~~~~~~~~~~~~~~~~~~~~~~~~~~~~~~~~~~~~~~~~~~~~~~~~
"Hocho" represents Made-in-Japan (Sushi / Sashimi) Kitchen Knives,
that is the soul of the cook!
~~~~~~~~~~~~~~~~~~~~~~~~~~~~~~~~~~~~~~~~~~~~~~~~~~~~~~~~~~~~~~~~~~
mport Japan.com,Inc.
Florida, USA
Kyoto and Hyogo, JAPAN