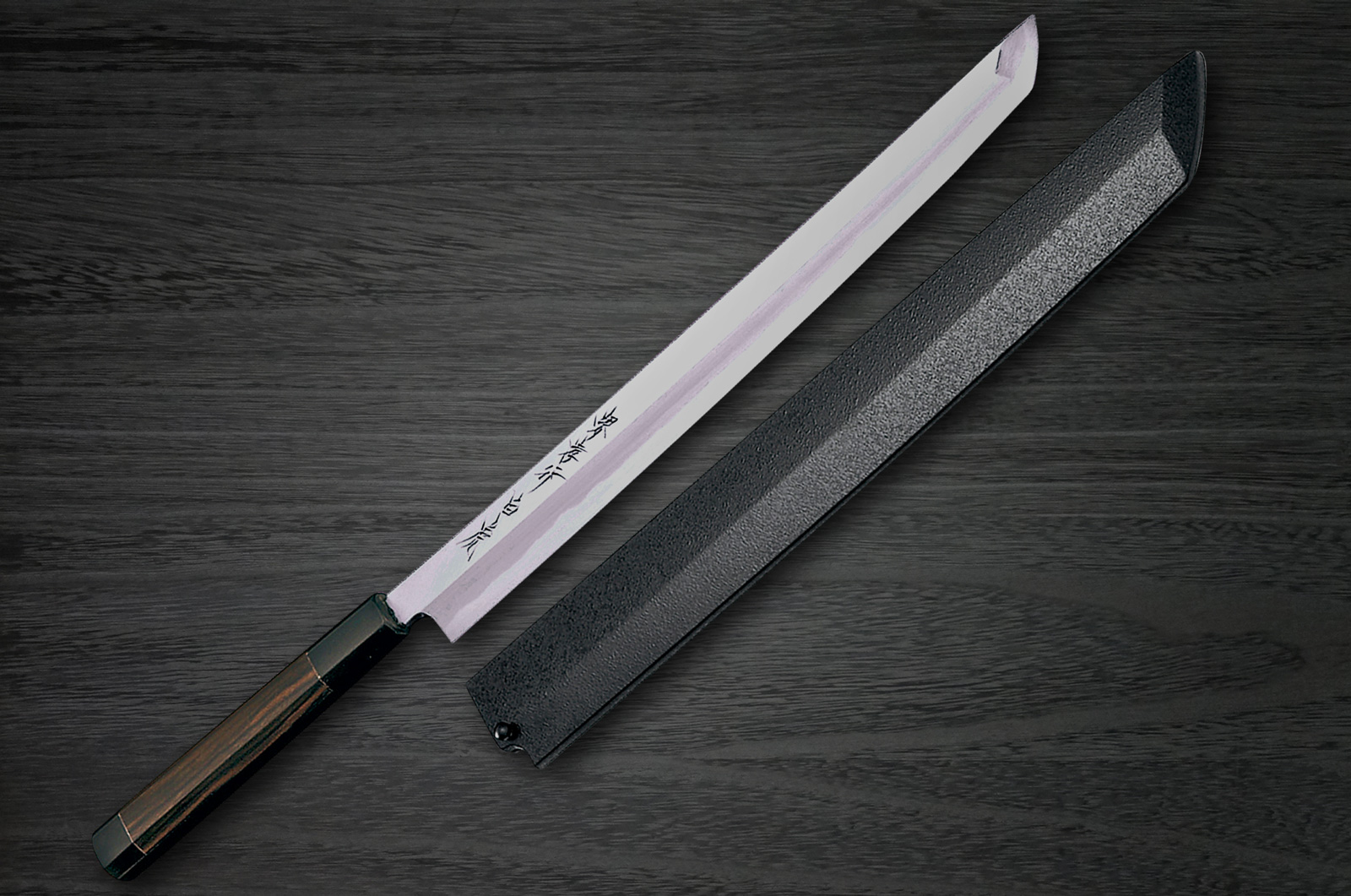 The Byakko (White Tiger) blade is made to put soft kitchen knife iron on Yasuki's traditional Nihonko or Hagane — Shiroko / White Paper No.1 Steel — which has been widely used for a very long time in Japan. The material makes extreme sharpness, very good edge holding and high working hardness.

The"Byakko" derives from "Byakkotai (White Tiger Force)", which was  a group of over 300 teenage samurai of the Aizu domain in Japan. They were part of the four-unit military of Aizu in their drive in modernizing their military setup; the other three units were Genbutai, Suzakutai, and Seiryūtai. All four were named for the protecting gods of compass directions.



In this series, Byakko Sakimaru Takohiki knives are like swords, very stylish and utilitarian for professional cooking.
>>Check the details
If you have any question, please feel free to contact us anytime.
Thank you for reading and best regards!
All the Hocho-Knife staff
~~~~~~~~~~~~~~~~~~~~~~~~~~~~~~~~~~~~~~~~~~~~~~~~~~~~~~~~~~~~~~~~~~
"Hocho" represents Made-in-Japan (Sushi / Sashimi) Kitchen Knives,
that is the soul of the cook!
~~~~~~~~~~~~~~~~~~~~~~~~~~~~~~~~~~~~~~~~~~~~~~~~~~~~~~~~~~~~~~~~~~
mport Japan.com,Inc.
Florida, USA
Kyoto and Hyogo, JAPAN