This Honyaki knife with Mt.Fuji under full moon texture & Kurogaki saya is one of the hard-to-get rare items. The blacksmith is known "Genkai Masakuni", the top blacksmith to forge honyaki knives in Japan.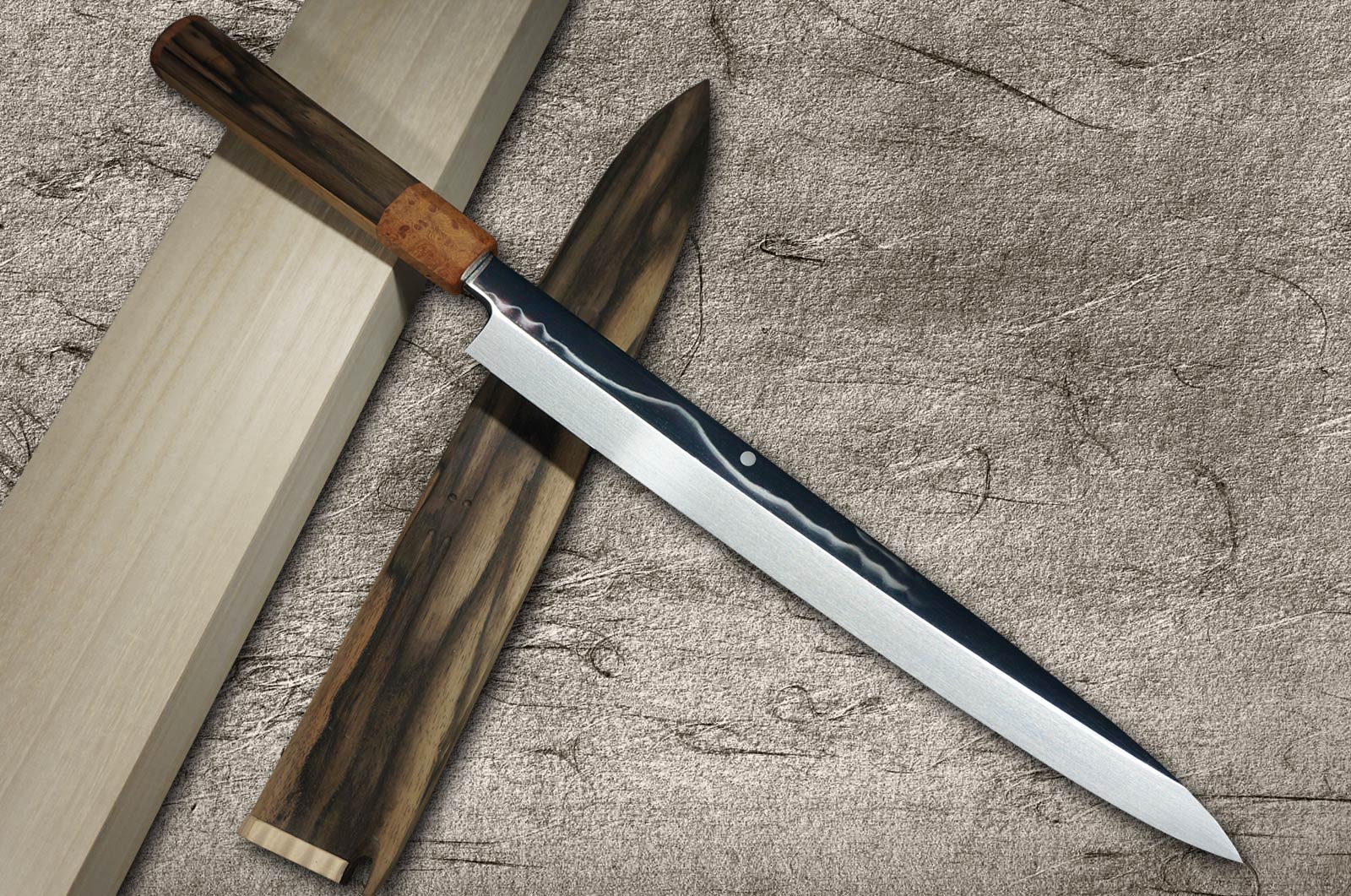 There is said no one to compare to him in the world because he can make the drawing on knife blade with his skill-full honyaki technique as well as can achieve sharpness needed by real top-rank Japanese chefs.


Again, the blade has a special Mt.Fuji & Full Moon on a long Wave pattern is priceless, because it is made through the Water Quenching Honyaki process by hand. Please be noted that the special pattern is never engraved, nor marked!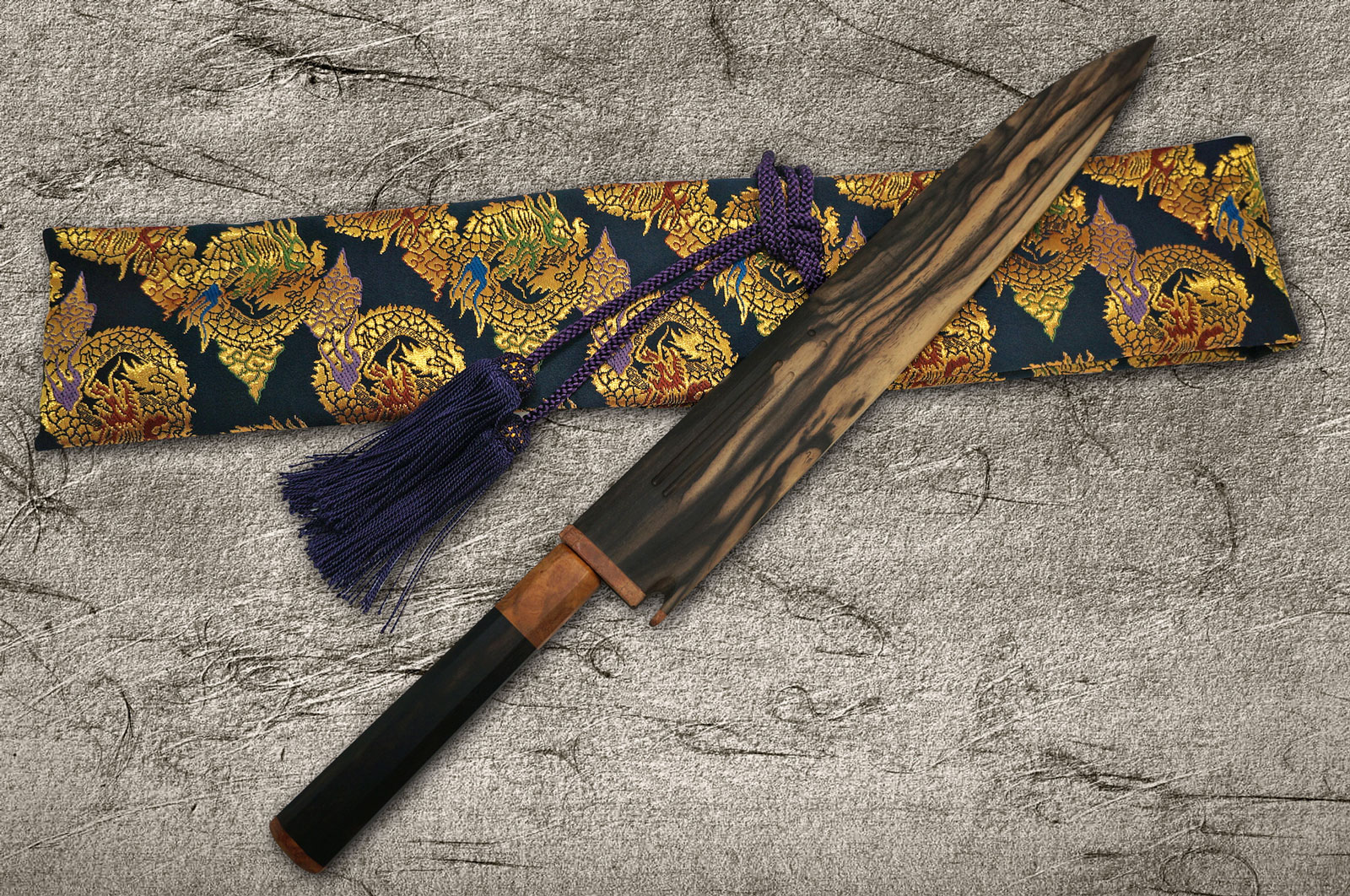 Speaking to the precious handle made of "Kurogaki wood" or "Japanese black persimmon", the Octagonal figure fits better comfortably to your hand. In addition, the wood saya sheath (knife cover) is also made of Kurogaki as well. The Kurogaki is rare and valuable, so the knife series is made for you, high-end customers. 




In addition, the premium Paulownia (Kiri) Wood Box and high-end Brocade (Nishiki) Cloth Bag are included. The knife is inserted into the Brocade (Nishiki) Cloth Bag which you put in the Paulownia Wood Box.
That is sure to be the greatest gift that you have likely never seen. It is highly recommended for Gift as well as for your supreme cooking experience.



If you have any question, please feel free to contact us anytime.
Thank you for reading and best regards!
All the Hocho-Knife staff
~~~~~~~~~~~~~~~~~~~~~~~~~~~~~~~~~~~~~~~~~~~~~~~~~~~~~~~~~~~~~~~~~~
"Hocho" represents Made-in-Japan (Sushi / Sashimi) Kitchen Knives,
that is the soul of the cook!
~~~~~~~~~~~~~~~~~~~~~~~~~~~~~~~~~~~~~~~~~~~~~~~~~~~~~~~~~~~~~~~~~~
mport Japan.com,Inc.
Florida, USA
Kyoto and Hyogo, JAPAN