The popular brand, Sakai Takayuki, offers Antler Handle (Deer horn handle) version of Damascus Knife series.

This blade is crafted out of a 45-layer Damascus Swedish Stainless steel, that has a seriously sharp edge, excellent edge retention and a light center balanced feel. Each knife is hand sharpened to ensure maximum sharpness out of the box.
The handle, made of Antler (Deer horn), is visually unique with beautility and fit to your hand without slipping.
*** A Wooden Saya Cover comes with the Knife.

Santoku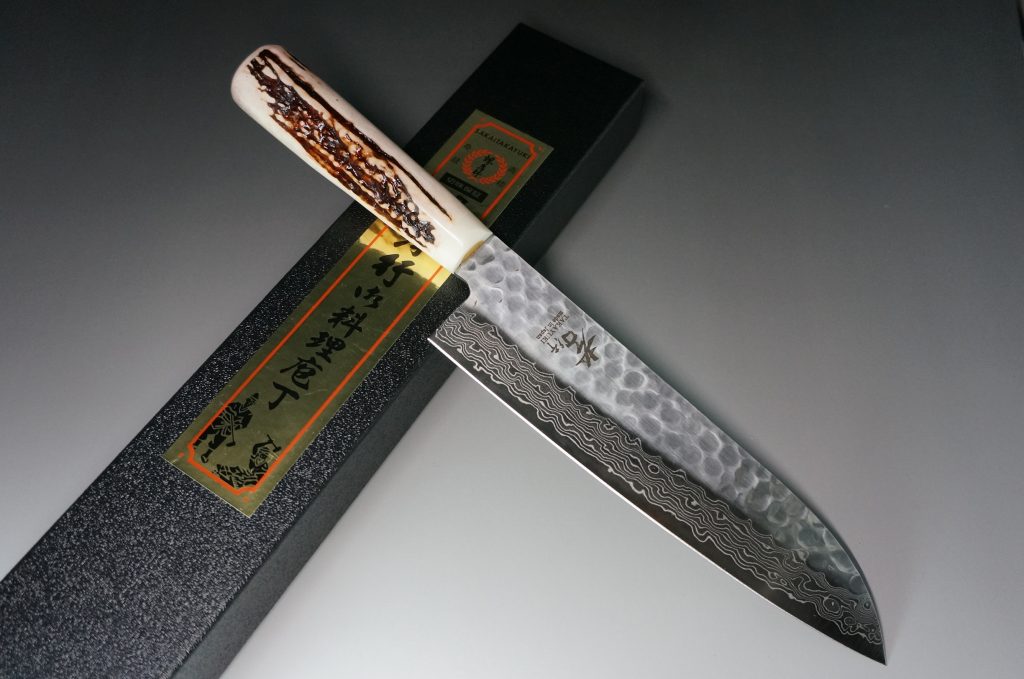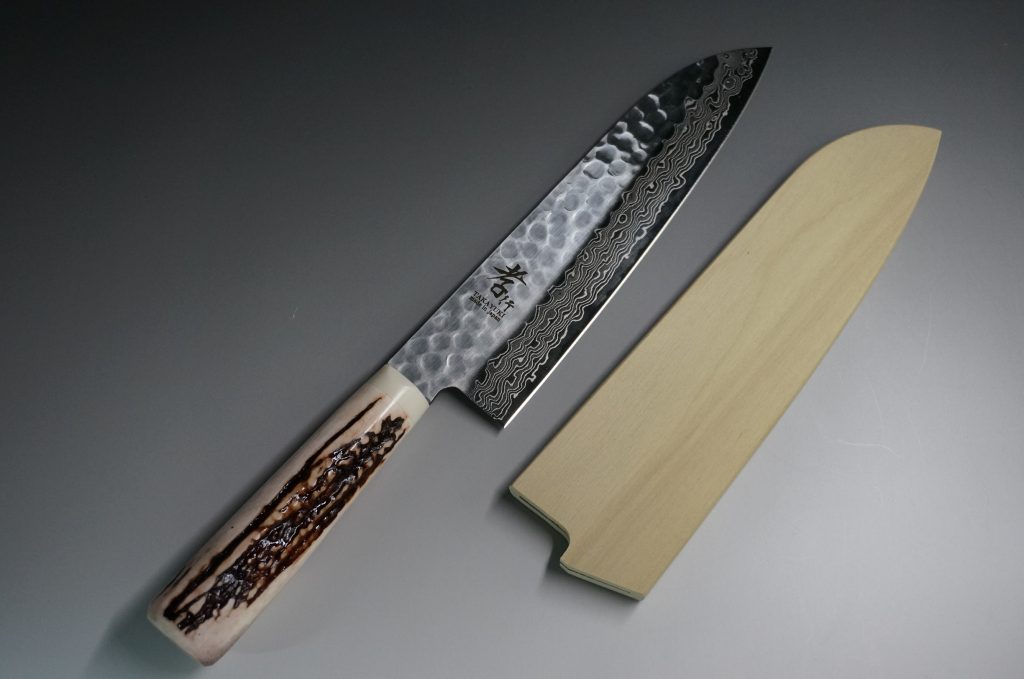 Chef Knife (Gyuto)



Nakiri (Vegetable Knife)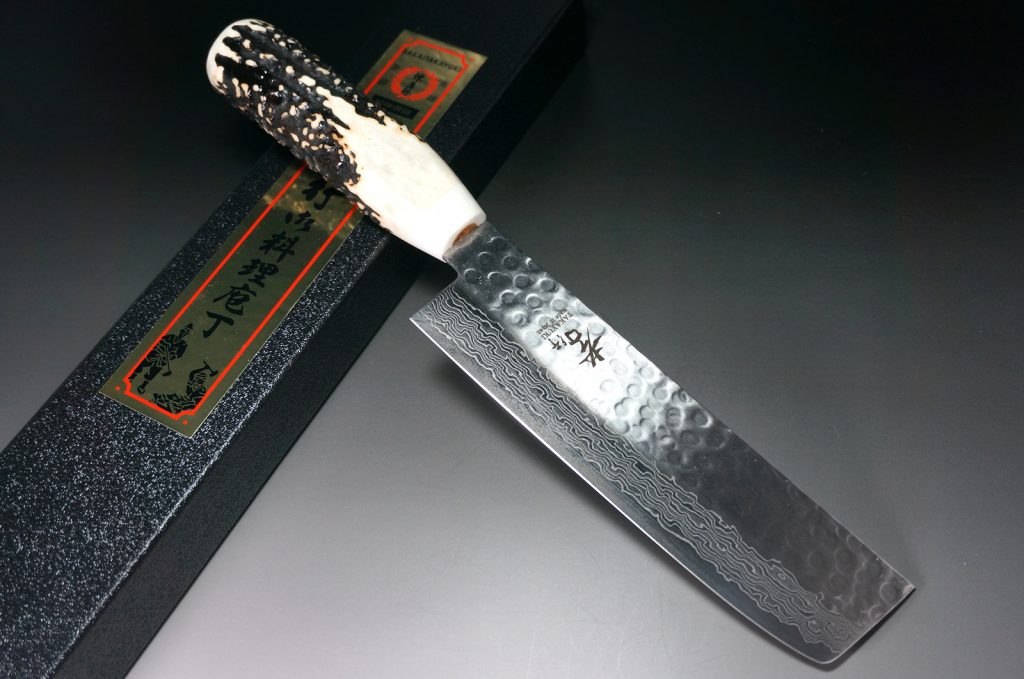 It is highly recommended for Gift as well as for your better cooking experience.
(Please be noted that the antler handle is a natural product that possibly different from the image.)


Blade Steel Type : Swedish Stainless steel
Blade Edge : Double-Edged (50/50 balanced, available for left-handed-right-handed)
Handle Material : Antler (Deer horn)
Saya: Wooden Saya Cover is contained
Brand NEW
Made in JAPAN

Please be noted that the stock is very limited.


If you have any question, please feel free to contact us anytime.
Thank you for reading and best regards!
All the Hocho-Knife staff
~~~~~~~~~~~~~~~~~~~~~~~~~~~~~~~~~~~~~~~~~~~~~~~~~~~~~~~~~~~~~~~~~~
"Hocho" represents Made-in-Japan (Sushi / Sashimi) Kitchen Knives,
that is the soul of the cook!
~~~~~~~~~~~~~~~~~~~~~~~~~~~~~~~~~~~~~~~~~~~~~~~~~~~~~~~~~~~~~~~~~~
mport Japan.com,Inc.
Florida, USA
Kyoto and Hyogo, JAPAN